Launched in 2017, the iMac Pro is the most powerful desktop computer created by Apple. Its sleek design and performance makes it a great choice for professionals who require top of the line computing power. In this in-depth look, we'll discuss the specifications, features, and applications of the iMac Pro and see exactly what makes this desktop the gold standard for computing power.
Overview of the iMac Pro
The iMac Pro is Apple's most powerful Mac to date, engineered for advanced professionals looking for maximum performance and advanced data storage. Equipped with the latest Intel Xeon processors, next-generation graphics, and massive amounts of memory, the iMac Pro is designed to deliver amazing results even in the most intensive workloads.
The sleek all-in-one design has room for plenty of storage, lightning-fast Thunderbolt 3 ports and an array of high speed connectivity options. Ideal for multimedia artists, video editors and photography professionals, the iMac Pro combines cutting-edge tech with Apple's iconic design into a single powerful machine that looks great on any desk.
The powerful Intel Xeon processor delivers fast performance for almost any application – from professional tasks such as video editing or rendering complex graphics to everyday tasks like browsing the web or working with your favorite software. It also supports up to 4TB of high speed solid state storage so you can work on larger projects without fear of running out of space.
The 27" Retina 5K display offers sharp images with stunning pixel density at a resolution of 5120×2880 creating an immersive visual experience you won't find elsewhere. The next-generation graphic card is perfect for high end gaming or editing 8K resolution video while up to 128GB DDR4 SDRAM keeps everything running smoothly no matter how straining your tasks get.
Design and Features
The iMac Pro features an elegant design and top-of-the-line specs, making it one of the most powerful Macs ever made. The 5K Retina display boasts a whopping 5120 x 2880 resolution and a brightness of 500 nits, while the built-in GPU offers stunning graphics performance. As for features, you'll find eight-core or ten-core Intel Xeon processors, along with up to 128GB of RAM and up to 4TB of storage – all incredibly impressive specs. Plus, you get access to macOS High Sierra with its Touch Bar support and powerful new unified log system.
There's no shortage of ports either: four USB 3.0 slots, four Thunderbolt 3 (USB Type C) ports, plus an SDXC card slot for expanded memory. You can also connect eSATA devices using the included adaptor cable. On the outside, there's a polished aluminum housing with reinforced corners for added durability – making it look as good as it performs.
Performance
With its powerful Intel Xeon processors and blazing fast memory, the iMac Pro is Apple's most powerful Mac to date. It has the power to handle demanding tasks such as graphic design, video editing, and 3D modeling with ease. Let's take an in-depth look at the performance of the iMac Pro and see how it fares against other Macs.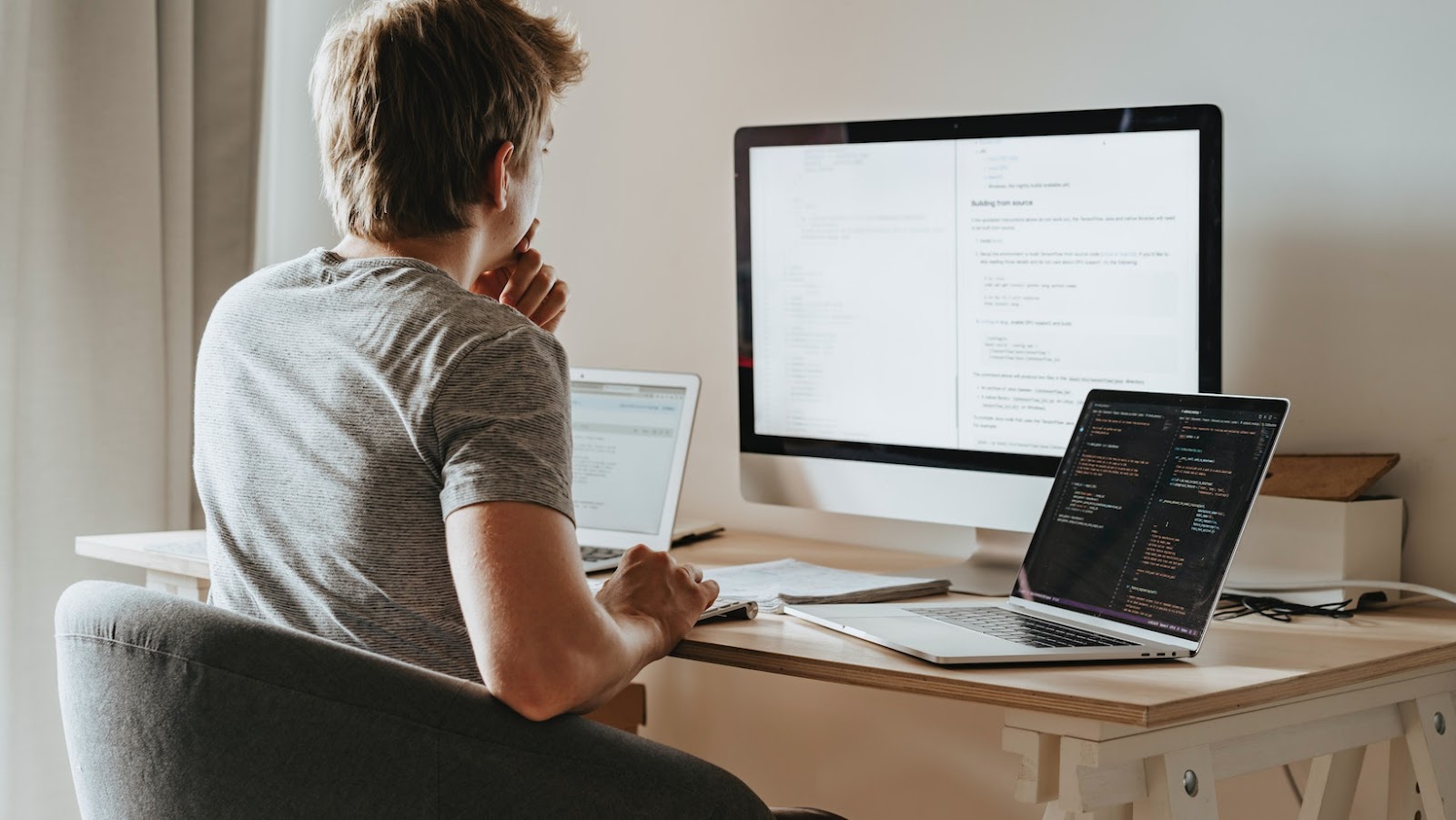 Processor and Memory
Under the hood, the iMac Pro houses a base configuration of an 8-core 3.2 GHz Intel Xeon W processor and 32GB of 2666 MHz DDR4 ECC RAM. For even more power, you can upgrade to 18-core or 22-core Intel Xeon W processors and up to a maximum of 128GB of ECC RAM.
No video card comes with the iMac Pro, but you can configure it with up to a Radeon Pro Vega 64 16GB HBM2 GPU for graphics performance that rivals many dedicated gaming systems. The supported memory types include 8GB–128GB DDR4 ECC RAM in 4 x slots, as well as 2TB–4TB hard drives or SSDs in two PCIe slots. The storage options support MacOS High Sierra's APFS (Apple File System), which ensures faster read/write speeds while still maintaining your data securely and efficiently.
Combined with Apple's latest macOS operating system, MacBook Pro delivers some serious performance chops that make it optimized for professional use cases such as graphic design, video editing, software development and other power-intensive applications. If you need even more processing power for your day-to-day computing needs and for content creation applications like Adobe Creative Cloud suite or Final Cut Pro X, then the iMac Pro is built with you in mind!
Graphics and Storage
The core of the iMac Pro's appeal comes from its powerful graphics capabilities and massive storage capacity. Graphics are provided by four different types of cards: AMD Radeon Pro Vega 56 (with 8GB of HBM2 memory), AMD Radeon Pro Vega 64 (with 16GB of HBM2 memory), AMD Radeon Pro WX 7100 (with 8GB of GDDR5 memory), and the astonishingly powerful AMD Radeon Pro Vega 64X (with 16GB of HBM2 memory). Each card provides plenty of performance for its respective task, with the powerful Vega 64X providing up to 22 teraflops of single precision compute performance.
When it comes to storage, the possibilities are just as plentiful. With up to 4TB SSD storage available in the iMac Pro, these machines have room for your projects or plenty of room for your data-heavy applications. With up to 2800 MB/s read and 2400 MB/s write speeds, you'll be able to launch apps quickly, save important documents quickly and transfer files rapidly. And with an ever-increasing range of Thunderbolt 3 ports – allowing you to connect an astonishing array devices including external hard drives, audio interfaces and more – these machines offer unparalleled versatility in a single desktop solution.
Connectivity
The iMac Pro offers unprecedented levels of connectivity. This system presents an array of ports on its back panel. On the left side of the machine, you will find a 3.5mm headphone jack and four Thunderbolt 3 USB-C ports, which support transfer rates up to 40 Gbps and external displays up to 6K resolution.
On the right, there are two 10Gbps USB-A ports, an Ethernet port providing 10/100/1000 Mbps connections, and a full-size SD card slot to quickly download photos and videos captured with digital cameras.
You can easily connect multiple external displays at once with this machine. Not counting the internal display, the iMac Pro supports up to two 5K displays or four 4K displays by utilizing the built-in Thunderbolt 3 ports or an optional AMD Radeon Pro Vega 56 or 64 graphics card for additional connections. Additionally, you can daisy chain multiple devices over a lightning fast 40Gb/s connection that is supported by all Thunderbolt 3 ports as well as one HDMI 2.0 port for added convenience when using older monitors that lack a Thunderbolt input.
Software
When it comes to the iMac Pro, the software is where you unlock the machine's full potential. The iMac Pro comes with the latest version of macOS pre-installed, making it easy for you to start working on your projects right away. Not only that, but the iMac Pro is also compatible with a range of other software, from video editing suites to 3D rendering applications. Allowing you to make the most of your powerful new machine.
macOS
The macOS operating system is the backbone of every Mac. It comes pre-installed and supplies essential capabilities such as a file system, networking, graphical user interface, access to peripherals and more. The newest version of Apple's operating system, macOS High Sierra, combines edge-cutting features like advanced graphics performance optimization and storage options with refined macOS core technologies. This helps iMac Pro deliver breakthrough performance that delivers impressive 4K graphics, up to 4TB of storage for massive projects and expanded memory capacity for even the most intensive tasks.
Performance optimizations include support for up to 18 cores for developers working on applications such as music production software or 3D rendering programs. These optimizations also allow complex workflows such as transcoding media from multiple cameras in real time or quickly rendering VR content found within a virtual reality project. New ways to capture information on screen can also be found in macOS High Sierra through an improved capture utility that allows users to select specific elements on the screen while recording video or audio clips without interrupting their workflow.
Designers will find additional new tools available in macOS including a greatly expanded set of APIs and enhanced Metal 2, which allows developers to tap into the power of the iMac Pro's GPUs for maximum level performance in games and apps alike. Additionally, optimized support for external displays makes it possible to connect multiple monitors at greater resolutions than before and have them recognized immediately by their operating systems – aiding multitasking efficiency with less time spent installing drivers or making adjustments through System Preferences.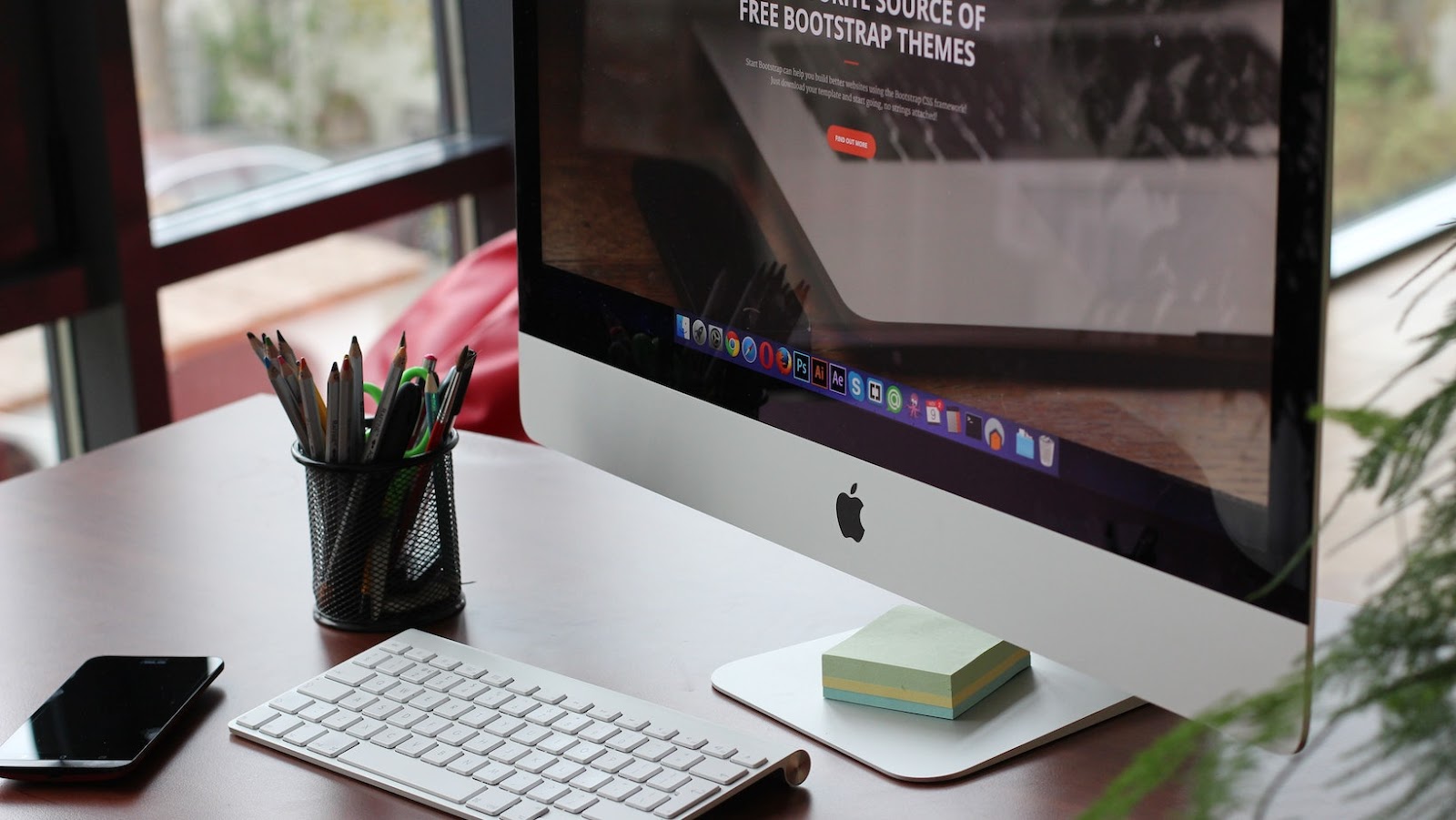 Pro Apps
Apple Imac Pro is an amazing machine with powerful specs and features. This is especially true for its included Pro Apps. These apps are designed to help professionals produce far better results faster than ever before and allow for better, more efficient workflows that allow the user to be more creative and productive.
The pro apps included with the Imac Pro include: Final Cut Pro X, Logic Pro X, Compressor 4, Motion 5, MainStage 3 and GarageBand 10. Each app has been upgraded from previous versions to take full advantage of the increased processing power available on the Imac Pro. These apps have a variety of tools and features designed to help users edit videos quickly and efficiently, mix & master audio recordings with ease, create stunning special effects in motion graphics projects, record or perform live music in a virtual environment or create professional-grade mixes all with no additional software needed.
In addition to these main pro apps mentioned above there is also a unique set of software titles included exclusively on the Imac Pro such as:
Apple iWork suite including Pages 8, Keynote 9 & Numbers 6;
iMovie 10;
Photos 7;
Apple Music 2;
Apple News 2;
Safari 13 and
Voice Memos 2.
With this set of software titles you'll be able to create amazing documents & presentations easily while being able to take your creativity further than ever before with powerful editing tools within iMovie 10 plus so much more!
Pricing
The iMac Pro is one of the most powerful Macs ever released by Apple. With top-of-the-line specs and features, it can easily handle anything you throw its way. But just how much does it cost? Let's take an in-depth look at the pricing of Apple's most powerful Mac.
Configurations
The iMac Pro offers a variety of powerful configurations, each with different levels of processing and graphics performance. Each configuration allows for options so users can customize the storage and memory capacity to best fit their individual needs. The base configuration of the iMac Pro provides an 8-core 3.2GHz Intel Xeon W processor, 32GB DDR4 ECC RAM, Radeon Pro Vega 56 8GB graphics card and 1TB SSD storage for a price tag of $4,999 USD (or $7840 CAD).
For those who need a bit more power can opt for the 10-core 3.6GHz Intel Xeon W processor with 64GB RAM and 2TB SSD storage with a Radeon Pro Vega 56 graphics card at $7,899 USD (or $12,490 CAD), or go all out with an 18-core 2.3GHz Intel Xeon W processor with 128GB RAM and 4TB SSD storage plus AMD Radeon Pro Vega 64X 16GB graphics card which costs $13,199 USD (or $20,120 CAD).
Other add-ons include custom engraving on the back of your iMac's chassis at no extra charge as well as various other hardware upgrades available from third party vendors such as additional memory or graphics cards.
Accessories
For those looking for more power and customization options to get the most out of their iMac Pro, Apple also provides a variety of accessories. These are great for incremental upgrades, allowing you to adjust certain features of your iMac Pro as needed.
The accessories available for purchase along with their pricing are as follows:
Magic Mouse 2 (Silver): $99
Magic Keyboard with Numeric Keypad (Silver): $129.99
AppleCare+: $169
Lightning to SD Card Reader: $29
USB Type C Digital AV Multiport Adapter: $69
Thunderbolt 3 to Thunderbolt 2 Adapter: $49
USB 3 Camera Adapter: $39
iMac Pro vs Apple TV 4K
When it comes to deciding between an iMac Pro and an Apple TV 4K, it is important to consider the individual needs of a consumer. The iMac Pro is a powerful workstation that is designed for professionals needing serious performance capabilities, while the Apple TV 4K is designed mainly for streaming content and playing games.
The iMac Pro offers an 8-core Intel i9 processor and 7 teraflops of graphics performance for tackling tasks such as video editing and 3D rendering, making it a great choice for creative professionals. However, it does come with a hefty price tag. The Apple TV 4K does not come with such strong hardware capabilities but instead provides access to iTunes media library and your favorite streaming services such as Netflix and Hulu. It also has access to games through the App Store.
Ultimately, whether an iMac Pro or an Apple TV 4K suits your advanced workflow depends on what you need from your device. If you plan on using professional software to edit videos or render 3D models then the raw power of the iMac Pro would be far superior than that of an Apple TV 4K's hardware. On the other hand if simply streaming content or playing casual games is your goal then the Apple TV 4K would be better suited for you at its lower price point.