Connect To a Wi-Fi Network
Using a wireless network connection can make all the difference when it comes to getting a good television experience with your iPad. Connecting to a Wi-Fi network will allow your iPad to stream content, download apps, and browse the internet all from the comfort of your own home.
There are a few different ways to connect to a Wi-Fi network, so let's dive in and look at the steps for doing so:
Connect Your iPad To a Secure Wi-Fi Network
Connecting your iPad to a secure Wi-Fi network is the best way to ensure a stable, fast connection for streaming videos. A secure Wi-Fi network requires a unique password for access, which prevents other users from accessing it and using up the bandwidth.
To establish a connection to a secure Wi-Fi network:
First, make sure that your iPad is connected to the same local area network as the wireless router.
On your iPad, tap Settings and look for "Wi-Fi" under the Network section.
Tap on "Wi-Fi" and you should be presented with available networks. Select yours and type in the password when prompted.
Once you've entered the correct password, your iPad should connect to the wireless router automatically after a few moments of negotiation between devices.
You may also need to log in with your account details if this isn't already done from another device on the same network – check with any IT support staff if necessary – but once that's done you should be connected!
Use a Wi-Fi Extender To Extend Your Network Coverage
Using a Wi-Fi extender, also known as range extender or Wi-Fi repeater, is one of the ways to improve your iPad TV experience. It allows you to extend the range of your Wi-Fi network by receiving the signals from your existing router and amplifying them. A Wi-Fi extender is perfect for those who want to cover more blanket coverage in larger homes or offices with thick walls that interfere with regular signal strength.
If you opt for a device such as Linksys RE7000 AC1900+, not only will it extend your network's coverage, but also deliver fast speeds up to 1.9 Gbps even in dead zones. You can also use it to control other devices connected to the same network via smartphone app or browser interface.
To set up your Wi-Fi extender, locate it midway between the router and desired connection point, within the single solid wall range, and follow through its configuration instructions for a seamless connection.
Stream Content
Streaming content on your iPad TV is one of the simplest ways to improve your viewing experience. Whether it's streaming through a streaming service or casting from a laptop, this is a great way to enjoy your favorite shows and movies on the go.
Let's look at the different streaming methods available and how you can make the most of them.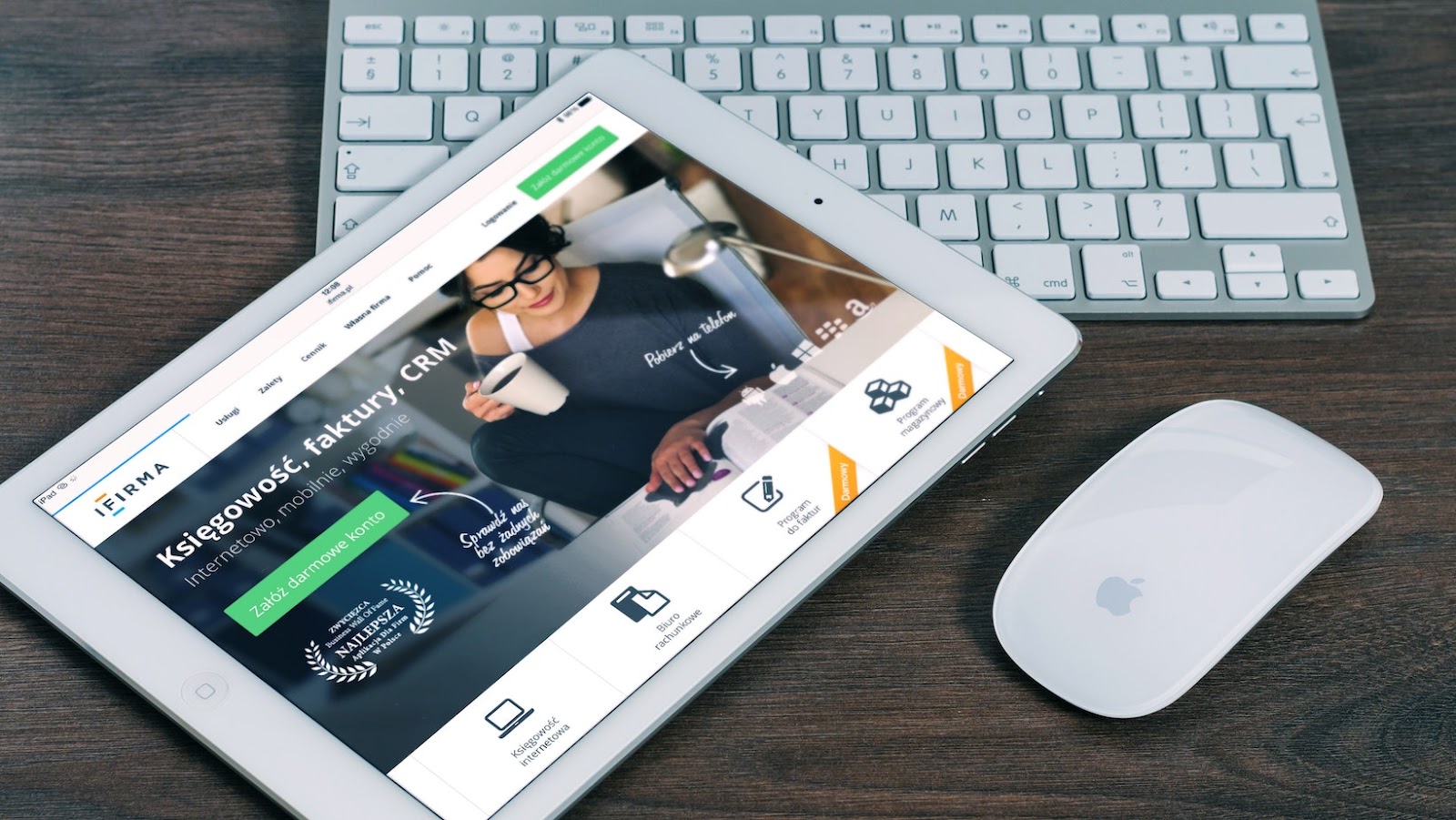 Use Streaming Services Such As Netflix, Hulu, and Amazon Prime
When using your iPad for TV viewing, you should always consider using streaming services to get the best television experience. Netflix, Hulu, and Amazon Prime are the most popular options when it comes to streaming content on your device. These services offer a variety of movies and TV shows that can be accessed right away. You can even watch live sports with one of these services if you purchase a subscription.
With these services, there's no need to wait for showtimes or deal with commercials; once you sign up for a subscription all of the content is instantly available for streaming whenever you want it! Furthermore, many streaming services offer offline viewing options which let you watch episodes even if there isn't an internet connection available; this feature alone can make watching television from your iPad even more convenient and enjoyable. Additionally, many of these services offer free trials so that you may test them out before committing to a longer subscription plan. The combination of quality content library and convenience makes utilizing one of these streaming options an ideal way to enhance your television-viewing experience on your iPad.
Download Streaming Apps For Live TV Channels
Downloading streaming apps to your iPad is a great way to access live TV channels. You can open the corresponding app and access content right away without ever having to connect a cable box or wait for a broadcast stream to begin.
Apps like Hulu, Sling, YouTubeTV, and AT&T Now all offer access to feeds from major broadcast networks (ABC, NBC, Fox), cable networks (FX, Animal Planet), pay-per-view events (UFC fights), and even international programming from around the world. Many of these apps allow you to pause live television and you may even get DVR capabilities that let you record programming for later viewing.
In addition many streaming services offer tiered subscription plans for different types of content with varying levels of commercial interruption so it's up to you to pick what fits your budget. Regardless of what streaming service you select, having the appropriate app on your iPad will ensure that you never miss out on must-see moments on live television.
Use a Streaming Device Such as Apple TV or Chromecast
Streaming device technology has come a long way since the Apple TV first debuted in 2010. Nowadays, streaming sticks and boxes offer an easy and affordable solution to access content from your favorite streaming services like Netflix, Hulu, Prime Video, HBO Max and more. With features such as voice control on some devices and casting controls allowing you to send whatever is on your phone to your television with a tap of a button, streaming devices are the perfect companion for your iPad TV experience.
For Apple users looking for an easy solution, the Apple TV 4K offers stunning picture quality with support for 4K Ultra HD and HDR (high dynamic range). The Apple TV also offers access to a wide variety of apps with AirPlay integration so you can control your iPad content from the couch without ever picking up the remote. Additionally, users can take advantage of Siri or HomeKit compatibility for voice activated commands or automation of other home assistant devices.
If you're not an Apple user or prefer an even more versatile device with access to more apps, then Chromecast may be the option for you. The device is powered by Google's Android TV software which provides plenty of space for apps that may not otherwise be available in the App store. With its unique casting command function allowing users to easily send content from their smartphones directly to their TVs wherever they have WiFi enabled, it's just as convenient as Apple TV but also offers a greater selection of feature-rich apps like YouTube kids and premium services including YouTube Premium.
No matter which streaming device you decide upon, adding one will greatly improve your couch surfing experience when paired with an iPad giving you plenty of options when it comes to enjoying great content at home!
Access Content From Other Devices
Do you want to get access to all the content on your phone, laptop, or PC on your iPad? There are a few ways to do this. Streaming devices such as Chromecast and Apple TV can help you cast videos from your phone to your TV connected to your iPad. You can also connect your laptop or PC to your iPad for a bigger screen experience.
Let's delve into the possibilities of accessing content from other devices:
Use AirPlay To Mirror Content From Other Apple Devices
AirPlay is an Apple technology that allows you to wirelessly mirror the content on your iOS device such as an iPad to a compatible HDTV or a set-top box. With AirPlay, you can stream movies and shows from other Apple devices to your TV, so that you can access all of your favorite content from one convenient location.
To get started with AirPlay, simply set up your compatible Apple device and find the "AirPlay" option in the Settings menu. From here you will be able to connect your iPad, iPhone or Mac to any compatible TV or set-top box using AirPlay technology. Once setup is complete, you'll be able to instantly stream and watch videos, music, photos and more. Additionally, if both devices are on the same Wi-Fi network, you can even use your other device's screen as a remote control for the TV's content—all without ever leaving the couch!
Use An HDMI Cable To Connect Your iPad To Your TV
A great way to make the most of your iPad content is to connect it to your TV. This can be done through an HDMI cable, which is a great way to get audio and video from the iPad to an HDTV. Be sure the cable is compatible with the model of HDMI on your TV and device, as some may require mini-HDMI connections. These special adapters can often be found at cheaper prices than buying a full-sized HDMI cable.
Once connected, switch your TV source input into "HDMI" mode, which will allow you to access any content stored on or taken from your iPad. This also means you're able to access additional content such as movies, music, games and photos by using other applications such as iTunes or Netflix. You can also mirror any content that you're currently working on, including emails, documents and editing programs for video or photos you have saved on the device.
Use a USB Cable To Connect Your iPad To Your TV
Using a USB cable to connect your iPad to your TV is an effective way to access content from other devices. This will allow you to view images, videos, and other media on the larger screen. These cables are easily accessible and come in many different sizes and types. Be sure to choose the appropriate cable for your device as not all cables will fit every device.
To connect your iPad to your television via USB, simply attach one end of the cable into the "Lightning" port on your iPad and the other end into an available USB port on your television. Your display should appear on-screen right away with no further setup required.
Once connected, you can:
access content stored or synced with your device
stream it to the TV if using Apple AirPlay
display it using presenter mode apps and extension cords designed specifically for iPads.
Before streaming or displaying any content directly from an app or source online (such as YouTube), make sure that sharing such material is legal in accordance with copyright laws in regards to online entertainment consumption.
Optimize Your Settings
When it comes to getting the most out of your iPad TV experience, it's important to optimize your settings. This includes making sure the sound and video quality are at the highest levels and that your device is free from any clutter. With a few easy tweaks, you can take your viewing experience to the next level. Read on to learn five ways to optimize your settings and make the most of your iPad TV experience.
Adjust the Brightness and Contrast Settings on Your TV
For the best possible picture quality on your TV when using your iPad, it's important to adjust the brightness and contrast settings. The default settings are usually not optimal for an iPad device since you'll be viewing the screen from a different angle than you would with a standard television viewing distance.
To adjust these settings, locate the brightness and contrast controls on your TV. Many TVs have a range of settings from 0 (the dimmest setting) to 100 (the brightest setting). Try a few different settings to find what works best for you. In most cases, you will want to set the brightness just below where details start to look washed out and dull. To determine this level, take a look at scenes in movies or shows that contain bright objects or bright colors on dark backgrounds. If some of those details get lost in shadows when adjusting the brightness levels, try going slightly brighter until they stand out clearly again.
For contrast, set this value so that lighter colors look just slightly pale while darker colors appear nearly black or dark gray with no visible patterns or distortions. To do this correctly, take a look at scenes with objects or colors against darker backgrounds – once increasing the contrast makes fine details in brightly colored objects pop out too much, decrease it slightly until they just barely appear again without looking too vibrant and unnatural-looking.
Adjust the Sound Settings on Your TV
Making sure to adjust the sound settings on your TV is key in achieving an optimal viewing experience. While it may not seem like a major factor, adjusting the volume of a show or movie can make a big difference in how it sounds on your television.
To adjust the sound settings on your TV, do the following:
Locate the audio menu on your TV's remote control.
Adjust the equalizer settings based on what type of show or movie you are watching (such as increasing bass levels for action films, increasing treble levels for comedic films, etc.)
If available, turn on surround sound features as they can give an immersive feel to richer audio experiences.
Make sure to listen closely and compare different audio settings until you find ones that sound best to you and work with various media types that you consume regularly.
Lastly, set up a 'favorite' preset if available so that you don't have to keep manually adjusting these same settings for each genre of content you watch on your iPad streaming device!
Enable the Closed Captioning Feature on Your TV
Making sure you can keep up with dialogue and sound effects on your TV shows is important to getting the best experience. Enabling the closed caption feature on your TV is a great way to do this. Closed captioning displays text on-screen that can provide descriptions of sounds, spoken words, foreign dialogue and other audio even if it's playing quietly or inaudible due to the environment or circumstances.
When enabling the closed captioning feature, check your TV's settings for options to customize fonts size and style, choosing from a variety of options that could make it much easier for you to understand what is being said in your favorite shows. Additionally, there are usually options available for turning subtitles/captions off or turning them on as desired. This allows you to personalize your viewing experience even further!
Get a Remote Control
For an enhanced television experience with your iPad, a remote control can be a valuable addition. A remote control will allow you to easily navigate the various menus and settings on your iPad, giving you more control over your viewing experience. It will also make it easier to skip ads, as well as quickly pause, fast forward, or rewind a show.
To get the most out of your iPad television experience, let's take a look at the available options for a remote control:
Get a Dedicated Remote Control For Your iPad
A dedicated remote control for your iPad can be an incredibly useful tool for controlling media like music, streaming content, and more. With the latest advances in technology, there are now several types of remote control options available to suit your needs and lifestyle. First and foremost, it's important to consider the size and scope of the area where you will be using it. Will you need a larger model that covers a wide area or a smaller unit that fits in easily with your decor? Do you need wireless capabilities or will wires suffice? The more features you choose to include, the more expensive the product will be.
You should also take into consideration how much time and effort you want to put into setting up the device. Do you have technical expertise to program complicated commands? If not, it may be best to opt for a straightforward option with simple setup instructions such as one-click pairing with no technical knowledge required. It is also necessary to ask yourself what platform you will use; some remotes work only on specific applications while some are compatible across multiple platforms allowing for maximum flexibility in use.
Finally, think about how long do plan on using this remote control; if it's just a short term solution then it might not be worth investing too much money in high end models which may offer additional features like voice recognition or advanced scheduling options when used with compatible systems.When selecting your product, remember that all remotes come with varying levels of convenience, ease of use and customization so finding the one that works best for you can make managing your media enjoyable and stress free.
Use a Universal Remote Control To Control Multiple Devices
For a convenient, cost-effective way to control multiple devices at once, a universal remote control is a good solution. A universal remote can be programmed to control your TV, digital receiver or cable box, Blu-ray/DVD player, digital media player and other home entertainment devices. This streamlines your setup and can allow you to control a variety of devices from one simple device. No more juggling multiple remotes just to watch your favorite show or movie!
Universal remotes come in all shapes and sizes and some even have apps for iOS-based devices like the iPad. An iOS app gives you the possibility of controlling your TV directly from your tablet – eliminating the need for additional hardware. However you take control of your home entertainment system, it's important to research what models are compatible with each device before you buy. With careful shopping and programming, you can have a seamless set up with the convenience of one remote for multiple devices.
Use An App To Control Your TV From Your iPad
The majority of modern Smart TVs now have the ability to be controlled by a connected device such as an iPad running a compatible app. While smart iOS controls are most popular for televisions, some modern TiVO systems may have compatible apps as well. Advantages of these apps include convenience and limitless abilities to personalize settings.
It's important to make sure your TV is compatible before downloading and using any remote control app. Some general features of these apps include keyboard and typing controls, gesture-based functions, voice control options, etc., so you should make sure to identify what those capabilities are before downloading or attempting to use the remote control app.
If you are an Apple TV user, there's even a specific Apple remote function that allows you to control your Apple TV with your iPad using swipe gestures from the Lock Screen or your home screen making it one of the smoothest solutions for television control on the market today. The same can be done for many other streaming services like Netflix, Hulu Plus and Spotify too if they also have their own app that supports this type of feature.
If you happen to lose or break your physical remote for you systems whether it is for Smart TVs or Set Top Boxes like TiVo's there are plenty of options out there now from universal remotes such as Philips ProntoFlex which is available in both an iPhone version and iPad version due to its larger screen size being optimal for controlling televisions with it's clear graphical interface or a third party companies solution.
Ultimately having a great third party solution helps give users endless customization features that many physical remotes don't often offer through pre-installed settings menus found in their original TV systems software itself therefore providing people who want total control over their television system with unbelievable access right through their iPads display screen!
Conclusion
At the center of the Apple empire is innovation, and that is exactly what the company has given its customers over the last decade. From iPods to iPhones to iPads and Macs, Apple products deliver extraordinary design and technology breakthroughs that have changed how users communicate and interact with their devices. This ever-expanding portfolio of products has made Apple one of the world's most recognizable and powerful brands.
The increased popularity of Apple products has significantly impacted the market in a number of ways. For starters, it has disrupted many existing industries by introducing its own innovative alternatives, such as its digital music service iTunes. Additionally, Apple stands as one of the biggest competitors in numerous markets as a result of a diversified array of product offerings – from devices like smartphones and laptops to streaming services such as Apple TV+ and music streaming services like Apple Music.
Moreover, since entering different industries over time, particularly by expanding into wearable technology with its smartwatches–Apple Watch–and more recently augmented reality (AR) glasses–rumored to be called 'Apple Glass'–the company's presence across multiple categories will likely continue to cause disruption well into 2020 and beyond. All in all, while it's still too early to tell what impact Apple will have on markets across different industries over time; there's no denying that it's been an influential player thus far for both consumers and business alike.