Identifying Your Target Market
It is essential to identify your target market when it comes to selling travel packages. Knowing who your target customers are will help you tailor your packages to the needs and expectations of that market. Different types of travelers with different budgets and expectations need to be taken into consideration. Knowing your target market will also help you find the best pricing models and promotional strategies.
Research Your Target Market
In order to identify your target market, it is important to first conduct research on potential customers. To do this, ask yourself some questions:
What type of people are most likely to book this package?
Who would benefit from the trip experience or services you are offering?
Are there any factors like age or profession that make them a likely candidate for your package?
Once you have determined who can benefit from the travel services you offer, it is time to dive deeper into their preferences. Ask yourself:
What type of packages do they need for their trip?
What activities and destinations would they enjoy?
How much are they willing to pay for a certain experience?
What platforms and channels do they usually use when booking trips and tours?
By understanding what kind of travelers visit your desired destinations, you can make more informed decisions about the types of package offerings, patterns of promotion and pricing points that will best appeal to them. With thorough target market research, you can ensure that your packages meet the needs of customers and increase the likelihood of higher sales.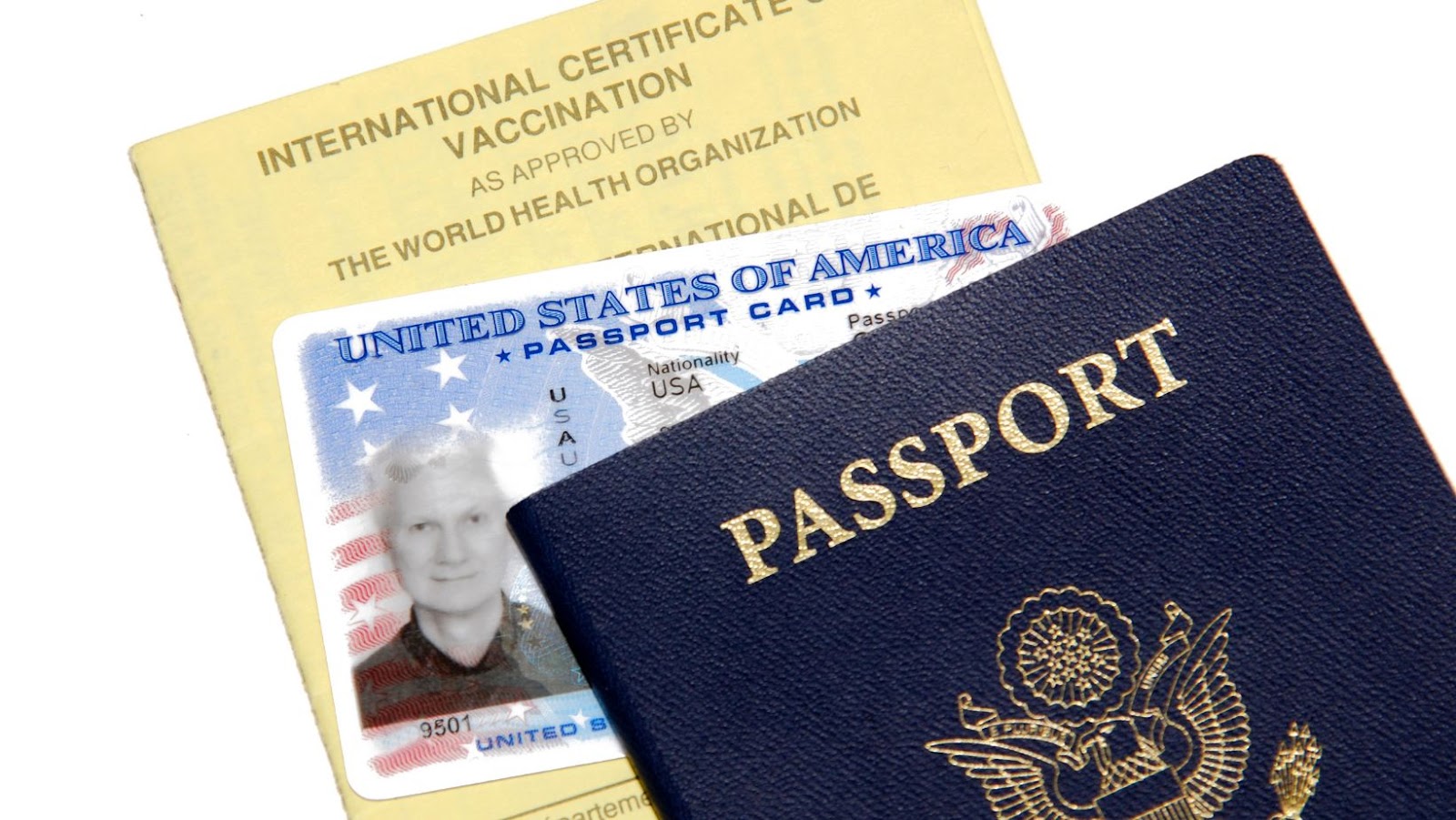 Identify Their Needs and Interests
When identifying your target market, it's important to dig beneath the surface and uncover the needs and interests of your demographic. Ask yourself questions such as, "What do my customers need from this travel package?" and "What do they want out of this experience?" Once you identify the customer's needs, you can create a travel package that meets those needs.
Furthermore, you should also analyze what kind of interests your customers have in order to better stay competitive in the industry. For example, will your customers be attracted to luxury resorts or simple trips without too many frills? Is a beach resort their ideal vacation spot or would they prefer an adventure-filled experience like mountain climbing? By determining their interests, you can tailor-make packages according to what will bring them joy.
Finally, think about factors such as budget and time constraints that determine how long a person's holiday can last and how much they are willing to spend on it during the planning process. By offering different levels of packages with modifications based on time duration and price range, you will be able to reach out not just to those who have limited budgets but also cater to those looking for a luxuriously extended journey.
Creating Your Travel Package
Creating a travel package that appeals to customers can be a challenge, but it's an essential part of selling travel packages. A well designed travel package can not only be the key to increased sales, but can also be a great way for customers to save time and money. In this section, we will discuss the steps involved in creating the perfect travel package:
Choose the Right Destination
Choosing the right destination is one of the most important steps in preparing for a successful travel package. There are a few key factors to consider when selecting a destination:
Research potential destinations thoroughly. Doing this can provide information about important things like weather patterns, currency used, and cultural etiquette norms. Knowing as much as you can about your destination is essential to creating an enjoyable and stress-free travel experience.
Think about how much time is available for travel and how many locations you would like to visit during that time frame. Different combinations of destinations may be possible depending on where you'd like to go and how long you'll have to do it in.
Consider the cost of travel expenses such as plane tickets or train fares, accommodation fees, transportation fees while in your destination country (or countries), and food costs while on your trip. It's a good idea to create a budget based on the estimated costs at all the desired locations before selecting them as part of your package. This way there won't be any surprise costs that can throw off all planning after payments should be made upfront.
Determine what types of leisure activities appeal to your interests when exploring each potential location. Certain cities or towns may boast specific iconic attractions such as historic landmarks or world-renowned museums; some regions may feature outdoor activities like hiking trails or surfing beaches; still other locales may offer unique lifestyle experiences that cannot be found anywhere else in the world – choose wisely according to what best suits you!
Determine the Length of Stay
One of the most important questions to answer when creating a travel package is the length of stay. From a weekend getaway to more extended holidays, you'll want to determine the time period that fits your budget and lifestyle.
For shorter trips, a few days in popular destinations such as New York City, or hot tropical spots like Hawaii, may be ideal for some. Longer trips can enable you to get deeper into culture and explore more regions as needed. If budget is an issue, perhaps looking into lower priced accommodations and other cost-saving measures can extend your holiday stay longer than anticipated.
In addition to determining the length of visit, it's also important to identify what type of traveler you are:
Romantic or family-oriented
Daring or laid back
Cultural explorer or beach lover
With all these factors taken into consideration, your travel plan will be well on its way.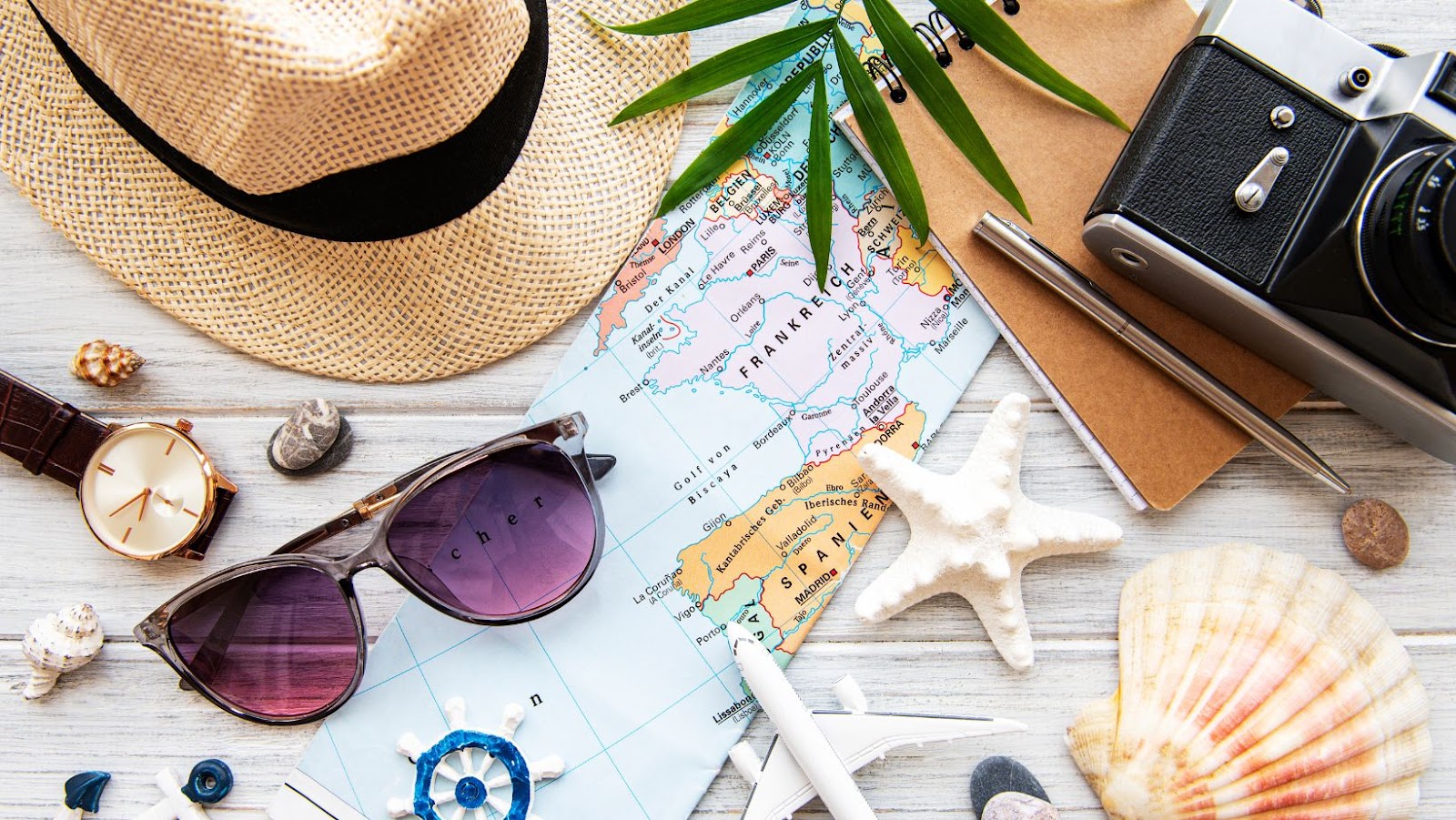 Select the Type of Package
When creating a travel package, one of the key decisions you'll need to make is what type of package to choose. Depending on your goals and budget, you can select from several types of travel packages that offer different levels of services.
All-inclusive packages: These are usually the most expensive kind of vacation packages and typically include airfare, hotel room or resort stay, meals and entertainment. These types of packages are usually geared towards couples or families looking for an all-encompassing experience.
Cruise packages: If you're looking for an upscale experience with a wide selection of activities at sea, a cruise package may be for you. A cruise package generally includes your cruise fare as well as additional expenses such as shore excursions and other onboard activities which can be added during the booking process.
Group tours: If you're traveling to a destination that requires transportation between locations or special entry fees, then look into a group tour for added convenience and cost savings. These types of packages offer accommodations in fun and interesting locations such as wineries or historic sites where activities are included in the trip with discounts depending on shared transportation costs among members in your group.
Customized packages: Many companies offer customized options where travelers can choose everything from flights and hotels to meals, excursions and car rentals while specifying their preferences including dates, type of accommodation and cost range so they get exactly what they want – but not more than they need – all within their budget range.
Setting the Price
Setting the correct price for a travel package is a key factor to selling a successful trip. You want to make sure you are charging enough to cover costs, and also to make a profit. Knowing the target market, the cost of the components of the package, and the profit goals is a great place to start when determining the price of a travel package.
Compile a List of Expenses
When you are starting to build your travel package, a very important step is to compile a list of all the costs and expenses that go into the tour. This list needs to be as comprehensive as possible, including not just basic costs such as flights or lodging, but also all the behind-the-scenes expenses that can add up, such as transport and food while on location.
Be sure to include any taxes or surcharges that may apply in each location. Also consider any administrative costs or fees you may need to pay for manuals or printed materials. You will want an accurate understanding of what it costs you in time and money before setting your selling price.
Make sure you also factor in any additional staff members you may need to hire for particular tours – for instance if it requires guides who speak multiple languages. And don't forget about any marketing costs – brochures, websites, advertisements – that go into promoting your travel package so potential customers hear about it! Take time to calculate the full range of expenses involved in each travel package so you have an accurate picture of how much it will cost before finalizing your pricing structure.
Calculate the Cost of the Package
When you are developing your travel package, you must consider all the costs that are involved and calculate the overall cost of the tour before setting the price. All expenses, including food, lodging, entrance and permit fees, guides and/or instructors, travel time and transport costs should be taken into account before determining a price.
Aside from being fair to touring guests, observing these guidelines is necessary for legal reasons and consumer protection laws regarding contract formation and unjust enrichment. As you set your price for each tour or workshop, be sure to keep in mind the following suggestions:
Consider researching what other providers are charging for similar activities. You can adjust your prices to remain competitive within the marketplace without undercutting others' services.
Structure different pricing tiers based on length of stay or type of activity offered in order to create a tiered system that appeals to different guest budgets.
If you will be hosting special events as part of your program such as dining experiences, take into account all associated costs (staffing fees etc).
For longer tours, consider charging an initial deposit with final balance due prior to departure date.
Avoid double-booking yourself; make sure that you have enough resources available (time included) to provide satisfactory service levels throughout the duration of the travel package.
Put together a list of included services along with their associated costs so that clients understand what they are paying for prior to making a buying decision.
Set the Price Based on the Market
As you develop your travel package, one of the last steps is to set the price. Pricing your package is a challenging task that requires consideration of numerous factors and must be adjusted for the changing market conditions. To maximize your chance for success, pricing should be based on what the market will bear.
It's important to understand current market conditions and industry standards in setting a price. As you conduct your research, look at all aspects of what you're offering and compare it with competing services or overall industry pricing trends. Use this information to determine how much you reasonably can or should ask for your product, services or tools offered within the package.
You want to make sure the price covers the cost of providing all that comes along with it – from providing top-notch staff and customer service for ensuring it fits into a customer's budget – so that there's still room for profitability. Research customer demand, product insight (other travel packages) and also look into creating more value through added features or discounts so that your package stands out from competition and provides customers with maximum value out of their travels experience.
You may also have to further adjust prices based on seasonality or promotional efforts related to specific holidays or times during which customer demand is higher than usual. Also consider times when discounted rates would be beneficial such as high season or weekends and engage in special promotion events offering limited-time offers including reduced rates or complimentary services as part of an attractive bundle offer designed to increase sales effectiveness while staying within budgeted expenses. Your approach to pricing should also take into account any customer feedback allowing you add/remove/adjust service offerings accordingly (so appropriate pricing points can be reached).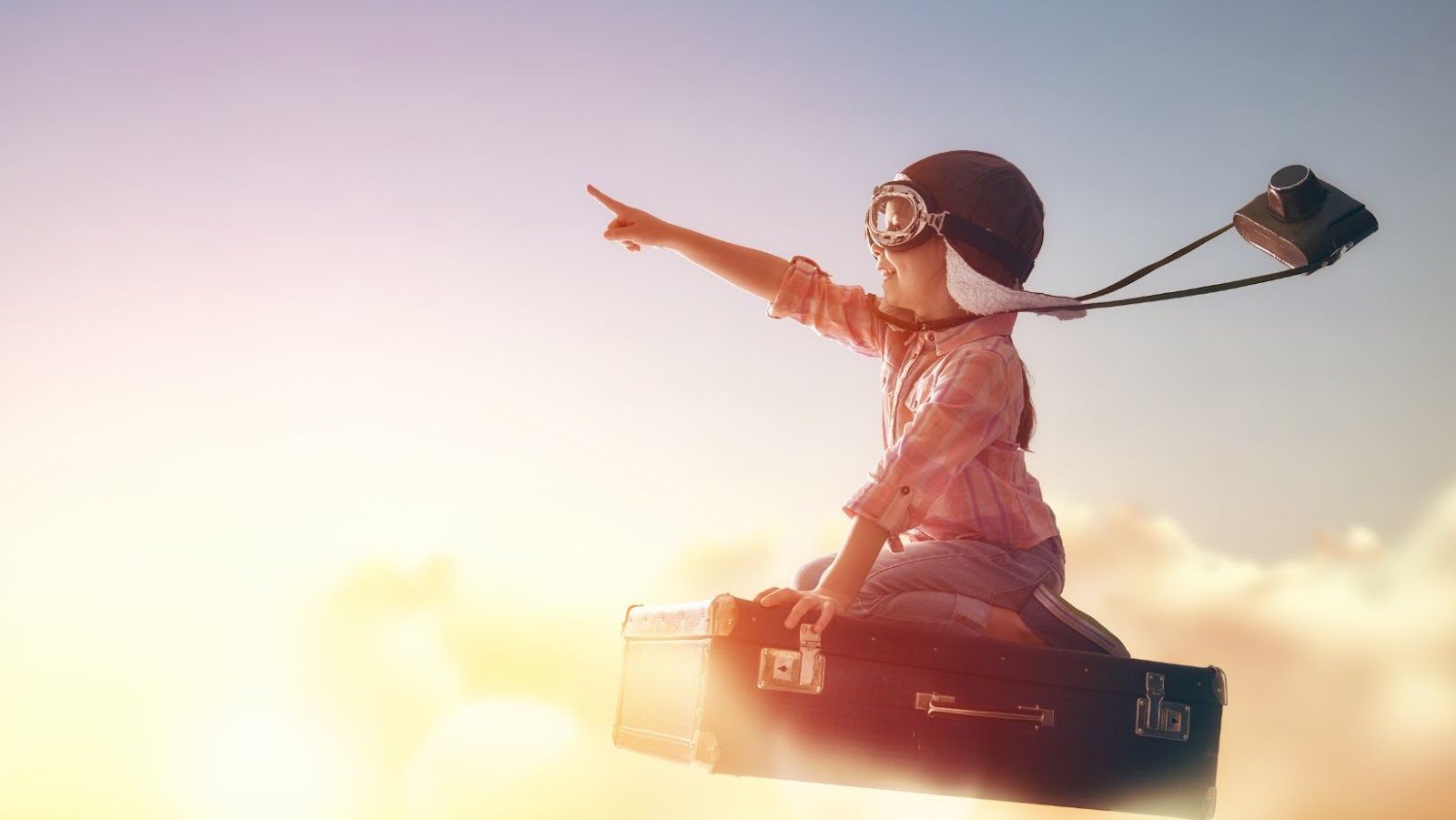 Promoting Your Package
When you're trying to create a travel package that you can sell, promotion is a key factor in getting your package out there and making it successful. It doesn't matter how great your travel package is if no one is aware of it. So let's delve into some ways to promote your package and get it out to your target audience.
Utilize Digital Marketing
When planning promotions for your package, digital marketing remains one of the most effective strategies. This can involve setting up a website with detailed information about the destination and travel opportunities that are part of your package. Additionally, this could include creating social media accounts where potential customers can connect with you and follow your updates. It's important to ensure that your content is engaging and relevant, so it may be helpful to build relationships with influencers who can support or feature your package on their own networks.
Digital marketing also provides opportunities for targeted advertising on platforms like Google Ads or Facebook Ads where specific keywords are used to target people interested in travel in a particular location or with similar interests. Researching the demographics of potential tourists will enable you to design more effective campaigns that target people beyond just geography. Additionally, knowing what types of content people prefer when browsing through messages regarding travels will further support an effective ad campaign.
Finally, using insights from analytics tools such as Google Analytics or social media analytics will provide metrics for learning what kind of topics works best for attracting customers. Also, learning how users navigate through different pages on your website will help determine which areas need improvement and which ones should be expanded upon further. Keeping up with current trends in the digital realm such as using email newsletters and podcasts can also improve user engagement and encourage lasting customer relationships. Utilizing digital marketing can be an effective way to reach larger audiences and promote innovative material related to your specific package offerings – giving potential customers valuable insight into what you have to offer during their travels.
Take Advantage of Social Media
Getting the word out about your business and your travel package offerings is an important step in promoting your package. Social media is one of the most popular ways of marketing to potential customers. People use social media to talk about their interests, likes and experiences, making it an ideal platform for marketing any product or service. You can create targeted campaigns on platforms like Facebook, Instagram and Linkedin that are tailored to specific groups or target audiences.
Social media analytics can help you measure success and further define audience engagement, allowing you to tailor your promotional efforts accordingly. For instance, using Instagram's hashtag feature will help you watch conversations around your brand or product in real-time; this ensures that any queries or questions potential customers have will be answered quickly, resulting in a higher level of customer satisfaction overall.
Having a presence on multiple networks also helps boost brand visibility while promoting loyalty—for example, offering exclusive deals to followers on one network may prompt other followers on different networks to become more active participants in promotion efforts as well. With a unique voice and quality content that resonates with potential customers—and some advice from experienced professionals—you can leverage the power of social media to promote your travel package offering!
Leverage Influencers
Leveraging the popularity of vocal influencers is the best way to promote your package without spending a huge amount of money on advertising. Identify influencers who fit within the demographic of your travel package and create an appealing partnership that will drive attention to your product.
As part of this, create hashtags and visuals to represent your campaign on social media platforms such as Instagram and Twitter so customers can easily associate you with relevant conversations and join in on the fun. Additionally, think about creating exclusive discounts for influencers which will encourage them to promote your brand even more.
Finally, sending actual packages for trial and review is an old-school but effective way to get influencers talking about you. So don't forget about this! All in all, leveraging influencers from different platforms is an effective method to market your package and reach out to potential customers who are already interested in what you have to offer.
Tracking Your Results
Once you have created your travel packages, it is important to track your results to remain competitive in the travel industry. Tracking your results will help you understand which packages are performing best, as well as give you data to make informed decisions when creating future packages. Let's take a look at some of the ways you can track your results:
Monitor Website Engagement
Once you have built your travel package, it's important to track its progress and engagement. Measuring the effectiveness of your website campaigns can provide valuable insight into where customers are leaning when it comes to purchasing your package.
Tools like Google Analytics can be used to monitor website traffic, allowing you to see how many visitors are accessing each page and dashboard that display both the amount of time they spent on the page and the type of device they used. This information helps you understand whether customers may be purchasing the package you've created or if other options are better suited for their preferences.
You can supplement this data by adding user polls or surveys on specific pages asking customers about their experience so far. Additionally, make sure social media accounts are up-to-date in order to encourage customer feedback as well as a continuing dialogue with prospective customers. This data provides vital insight into customer preferences, which will help inform future marketing efforts concerning how to approach potential sales.
Track Conversions
Before you can begin to track your results from a travel package, you must first define and understand what a conversion is. A conversion is when a user completes a desired action that has been set in order to measure the success of your package. This could come in the form of registering for, buying or downloading something that aligns with the goals of your business.
To be able to track the success of your package and make informed decisions on how it is performing, you first need to create conversion goals. Conversion goals are measurable objectives that involve users interacting with either a website or an app, such as making purchases, registering on a website/app or subscribing to a newsletter. Defining how many people need to convert in order for the campaign to be considered successful allows you to compare different packages and test out different strategies over time. Every time someone successfully completes one of these set objectives, it can be tracked as a conversion which gives you insight into what does and does not work for reaching customers who might benefit from your product/service.
Once your travel packages have been created and configured through analytics software, it is possible to track their performance over time by observing metrics such as impressions (views), clicks, acquisitions (new customers), engagement (actions produced by customers) and ultimately conversions (sales). With this data in hand, companies can refine their strategies and tailor future campaigns based on specific findings while simultaneously measuring results along the way.
How to Sell Travel Packages?
One of the best ways to measure the success of your travel package is to analyze customer feedback from past tours. You can collect this data through surveys or ask customers to provide a rating for their overall experience. As you review these results, it's important to delve into the specifics – not just an overall rating.
Some questions you may want to ask include:
How satisfied were they with your communication and response times?
Was there anything they would have liked you to change?
Did they feel like their accommodation met their expectations?
Did they appreciate any special features or services that you offered?
Was there anything that didn't meet their needs or expectations?
Reviewing customer feedback will help you identify areas that need improvement and potential opportunities for growth. It can also help inform decisions about changes or additions to your packages in the future, allowing you to provide an experience tailored specifically for your customers. Investing time into understanding customer feedback is a great way to grow as a provider and ensure that each tour provides value for its participants.