Travel Accessories
Traveling is the perfect way for an independent woman to explore the world and get out of her comfort zone. Whether it is an international trip or a weekend getaway, gifting the independent woman in your life with a few travel accessories can help her enjoy her journey that much more.
From luggage tags and passport holders to noise-canceling headphones and travel pillows, this section will explore the various options for travel related gifts that any wanderlust-infused woman would love.
Gift Ideas For Women Who Travel
Luggage is the key to any travel adventure. When selecting the ideal luggage, you should consider features such as capacity, organization, weight, durability and lockability. Selecting a quality piece of luggage is essential for a smooth and successful journey.
Carry-on bags provide freedom to anyone who needs to travel light and not check baggage with the airline, while allowing enough room for essential items such as clothes, toiletries and other travel-related items. They come in a variety of sizes and styles such as hard cases or soft cases with multiple sections or external pockets. Additionally, they can feature Wheelsets, telescopic handles or an adjustable shoulder strap—a definite must for any frequent traveler.
For extended trips or multiple destinations that may require larger quantities of clothing items, specialized suitcases become an absolute necessity. A few common ones are:
Carry-on spinner which has 4 wheelsets for easy mobility no matter which direction you go;
Traditional uprights which come in various sizes from handhelds to 2 wheelsets with zip off;
Extra capacity luggage designed to maximize both packing cubes and compression technology for unexpected additions;
Fashion suitcases that come in a variety of textures and colors that offer lightweight protection or strength;
Hard cases specifically designed to protect fragile items during transport;
Laptop sleeves tailored to properly secure laptops during any journey;
Duffel bags perfect for short trips due to their compact feature set but with enough roominess inside;
Gym bags that offer more features than just an overnight bag since they allow organized transport of additional belongings like wet apparel while keeping your valuables safe during outdoor activities;
Camera bags that are tailored perfectly in size and padding insulation so photographers can securely organize their equipment while traveling.
From backpacks fit for everyday use through sports outdoors activities up until business trips involving laptops – all these options are essential choices as part of your traveler's accessories collection!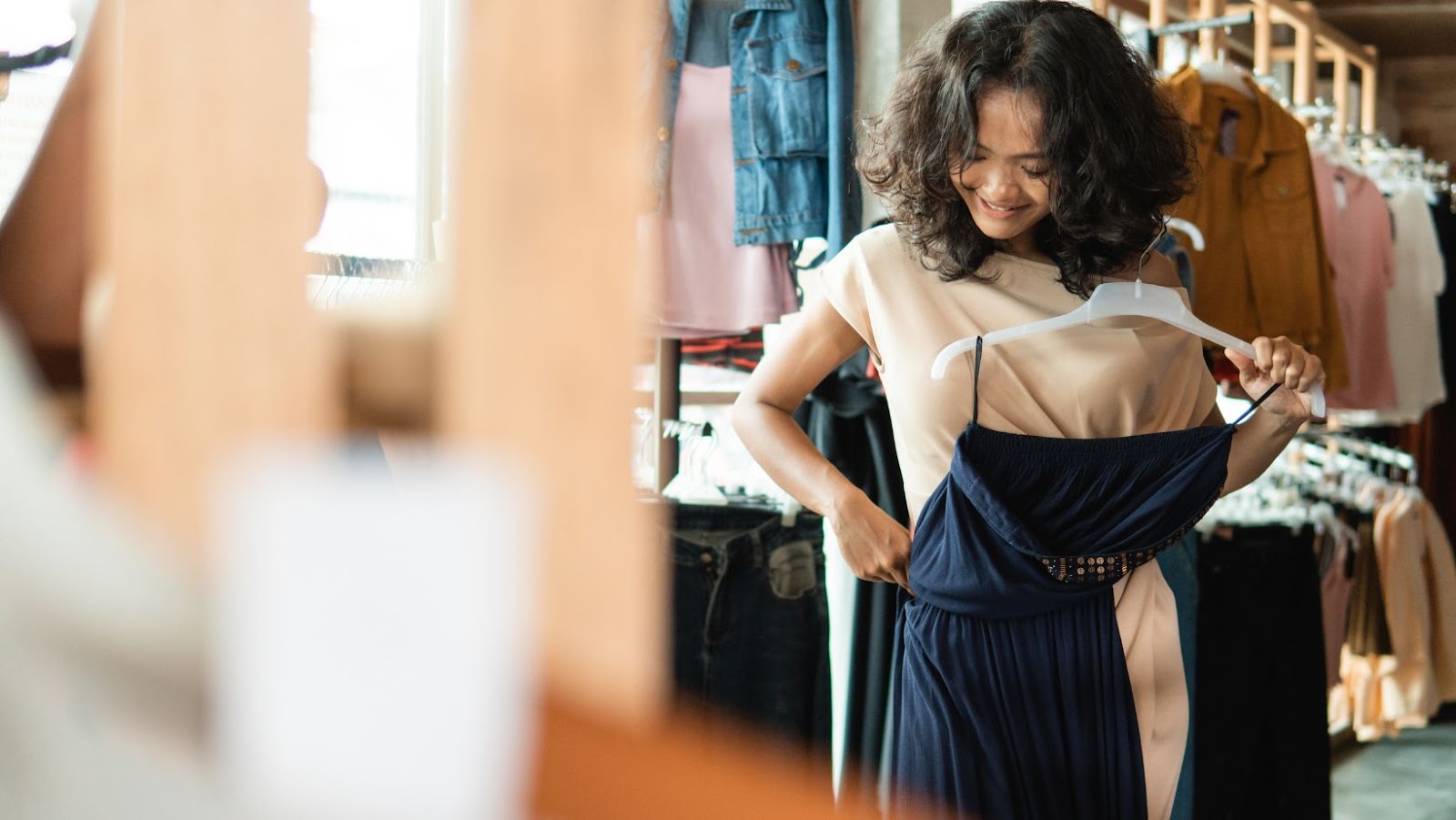 Travel Pillows
Travel pillows are a must-have for any adventurous woman looking to take on the world. Whether you're flying to Europe or driving cross-country, the right pillow can make all the difference when it comes to comfort.
There are a few types of travel pillows available on the market today, including inflatable, foam and memory foam models.
Inflatable pillows provide firm support while taking up minimal space in your luggage. These compact pillows come in a wide variety of shapes and sizes and can easily be folded up when not in use.
Foam pillows are lightweight and generally provide firmer support than inflatable models; they range from flat pads to contoured designs that fit perfectly around your neck while sleeping in a seated position.
Memory foam provides additional support with its cushiony density which molds perfectly to your curves providing optimal comfort and spinal alignment during extended periods of sleep.
There are also several varieties designed for specialized purposes such as jet lag prevention or carrying convenience. Whatever your needs, there is sure to be a travel pillow that suits your desired style and budget requirements – just make sure you pick one suitable for the kind of trip you plan on taking!
Travel Backpacks
Travel backpacks come in a variety of styles and sizes and make excellent gifts for the independent woman who travels frequently. Whether you're buying for someone who takes long trips with multiple stops or someone who opts for short weekend trips, there are backpacks designed to fit their needs.
Travel backpacks are designed to be more comfortable than traditional luggage, allowing you to move easier and more freely. Look for a backpack with good organizational features like external pockets, internal divisions, key loops, small pockets and lashing points. Adjustable straps help distribute weight evenly over your shoulders while padded straps will be more comfortable throughout the day. Water-resistant materials such as nylon and polyester are best when shopping for a travel backpack.
When shopping for someone special, consider size as one of the most important factors – depending on how much they pack, you may need to buy a bigger or smaller backpack than expected! Also consider if it can accommodate specific items like laptops or cameras – some travel backpacks have special compartments for electronics that add extra value when traveling. Finally it is important to remember style – many fashionable designs exist – from stylish monochromes to colorful prints that reflect personal taste and mood! A great gift idea is one fitted with lots of different compartments to make packing fast and efficient!
Technology Accessories
For the independent woman who travels frequently, technology accessories make great gift ideas. From noise-canceling headphones to lightweight laptops, there are many gadgets out there to help make her travels easier and enjoyable. Whether she's visiting a new city or exploring the great outdoors, these travel-friendly accessories can help her make the most out of her journey.
Let's take a look at some of the best technology gifts for a woman on the go:
Phone Cases
In this day and age, having a smartphone is almost essential. Whether you're a working professional, running your own business, or an independent woman up for a night out on the town, you can't go wrong with a phone case to match your personality and lifestyle.
The range of options available means that you're sure to find something you love. Choose from hard plastic cases, to reinforced rubber covers with built-in shock absorption. You can even find phone cases that change color in sunlight or those that come with their own set of charms and clasps for added personalization.
When it comes to phone cases for women, the possibilities are endless – whether you choose something basic and functional like marble patterned designs or splash out on something glitzy such as metallic leopard print for added glamor. Some popular types of phone cases made especially for women include:
Slim Cases – These sleek designs offer tight-fitting security against bumps and scratches but at only 1mm thick they slip easily into any bag or purse when not in use.
Wallet Cases – These multi-functional wallets are perfect when you don't want to carry both your wallet and your phone at once; they feature slots perfect for stowing cash cards, coins and more – plus additional protection against damage caused by falls or drops.
Kickstand Cases – Perfectly integrated stands allow hands-free convenience while using your phone on the go; simply release the clasp and watch as it functions as a mini video stand so that you can take calls without fear of having your device slide off wherever it has been placed!
Leather Snap Cover – Soft genuine leather protects against dirt dust & scratches whilst offering two colors in one elegant design – just snap into position for a transformation from everyday black to bright eye catching colors!
Wireless Headphones
Wireless headphones are a great gift idea for the modern, independent woman in your life. Not only do they provide superior sound quality but they also offer freedom of movement because there are no wires or cables to connect them to a device. There are many styles and types of headphone available, so you can easily find one that fits her personal taste and lifestyle.
For those who love music, wireless headphones with noise cancellation technology can offer high-quality sound without having to sacrifice portability. On the other hand, for fitness aficionados, wireless earbuds may be the ideal choice due to their small size and comfortable fit. Additionally, wireless headphones with built-in microphones allow users to take hands-free calls while on the go.
When shopping around for wireless headphones it is important to consider:
Battery life
Comfortability of wear
Audio controls
Compatibility with different devices such as laptops and phones
With so many different styles, sizes, features and price points available there is sure to be something out there that she will love!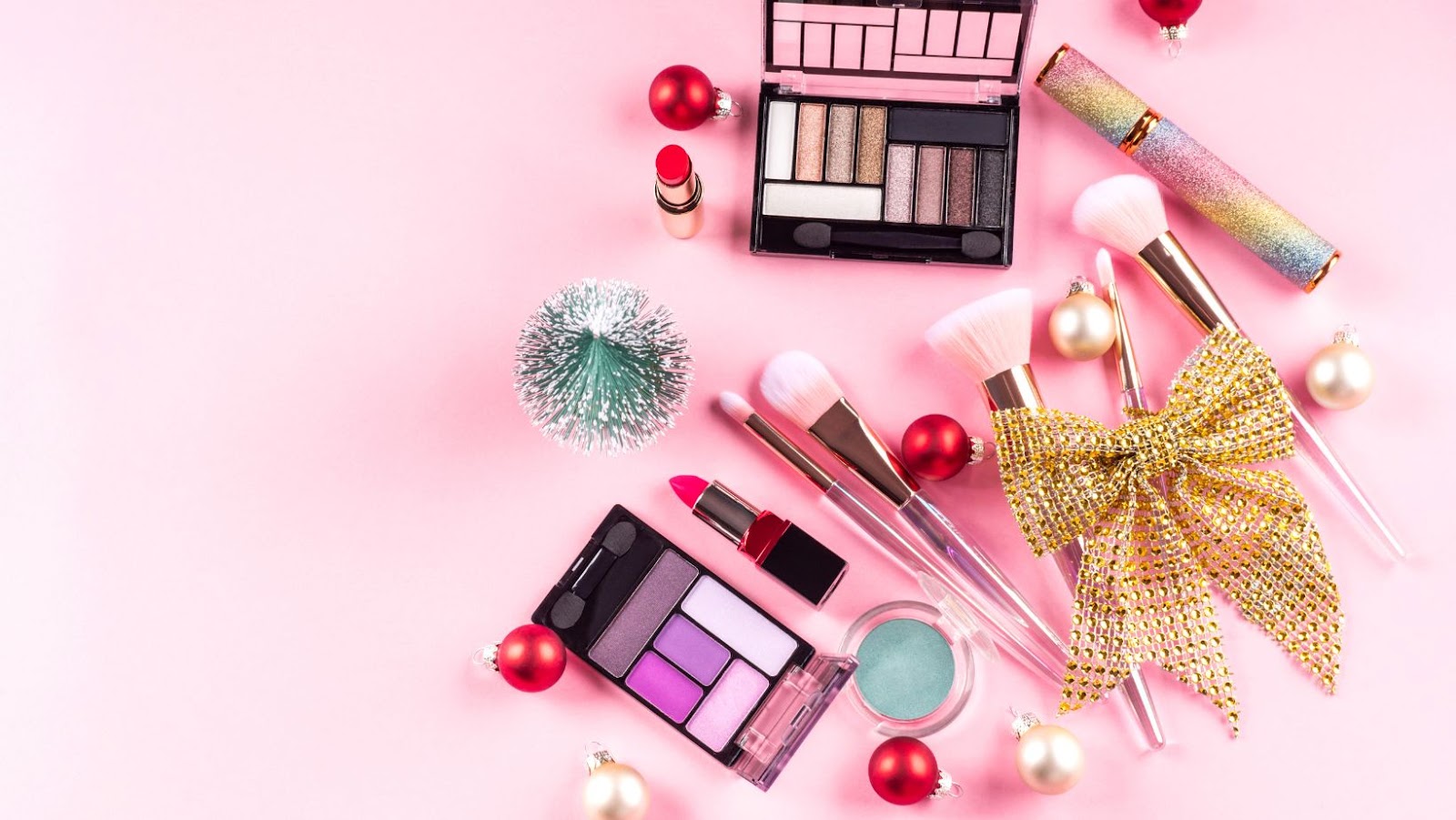 Portable Chargers
Technology accessories are a great way to show the independent woman in your life that you appreciate all she does and how she does it. With so many options on the market, finding the perfect accessory can be tricky. Portable chargers are just one of the many helpful presents you could consider.
Portable chargers can power up a smartphone quickly and easily on-the-go – with no cords required. These helpful devices come in a range of sizes, colors and designs and can be highly personalized depending on her individual needs and wants. By investing in quality materials from renowned brands such as Mophie or Anker, you'll be giving her high performance battery capacity including Rapid Charge technology, allowing her to charge faster than ever before.
No matter what accessory she might have on her wish list, choosing gift items with a purpose will not only make life easier but also put a smile on her face every time she uses them. Portable chargers may be just what she needs to get through tough days or cross off those last few tasks at night – making those frazzled days all the more bearable!
Beauty and Grooming
Gifting beauty and grooming products to a woman who travels can be a great way to show appreciation and affection. Whether you're looking for something luxurious like a facial oil or something more practical like a travel-sized toiletry set, there are plenty of options for the independent woman who loves to explore the world.
Let's explore some of the best beauty and grooming gifts for the independent woman who travels:
Makeup Bag
Every independent woman needs a good-quality makeup bag to keep their cosmetics and tools organized. A great makeup bag will have enough space to store all of your cosmetics, have pockets for organizing smaller items, and be able to easily fit into your purse or overnight bag. You should also consider durability and style when choosing the perfect makeup bag for your special someone!
Options can range from soft pouches in fun colors and patterns, to leather or fabric cases with pouches for items like eyeliner, mascara, and brushes. Specialty bags may also come with built-in sections for storing nail polishes, lipsticks, and other items. No matter what style you choose, you're sure to find the right item that will help any independent woman stay organized while on the go.
Skincare Set
There are no hard and fast rules for effective skin care regimes, everyone's skin is different and the best skincare routine will include products that specifically target their unique needs. This makes a skincare set a great gift for any independent woman, giving her the perfect selection of products to start her off on the right foot to beautiful skin!
When buying a skincare set, there are certain items every beauty kit should contain. These include a cleanser, moisturizer, exfoliator, toner or astringent and sunscreen. To select the best set for your loved one, consider her skin type. If she has dry skin then opt for hydrating ingredients like aloe vera and hyaluronic acid; those with oily or combination skin might benefit from probiotics or oil-balancing silica; while sensitive types should stick to calming ingredients like chamomile extract.
The perfect set will also depend on lifestyle choices – if she's a gym bunny then look for antioxidant-packed post-workout serums; if she wears makeup daily then buy a brightening exfoliator. Be sure to check that all the products in the skincare set have pH levels appropriate for each particular skin type – too high of an alkaline may strip away protective layers leading to inflammation – and that they adhere to your recipient's ethical guidelines (cruelty free or vegan).
Finally build up an image of your loved one's ideal kit – what size tubes? How often should they use each product? Does she need travel sizes? Choosing such an important item will show how much you really care!
Hair Accessories
Provide the special woman in your life with the perfect accessories to help her maintain her beautiful hair. Whether she's a fan of ponytails and buns or prefers to wear her tresses down, you can find the perfect tool to complete her look. Some of the most popular hair accessories include:
Bobby pins and barrettes – Bobby pins are essential for securing a bun or updo while barrettes are great for decorating long and loose hairstyles. Choose from plain, metallic, or decorative options to match any style.
Head wraps – Ideal for taming unruly strands on days when you don't have time for a proper wash. These no-fuss head wraps come in a variety of colors and prints so you can find one that perfectly accents any ensemble.
Hair bands – From thin elastics for thin hair, to strong headbands for thick locks; these items will keep all types of hair securely in place, even during intense physical activity.
Hair ties – These ties made from materials such as satin, elastic and silk are great for creating ponytails of all sizes, including adorned ponies. Many different colors styles are available so that you can personalize your look!
Donut buns – Whether she's going to the gym or attending an outdoor event; donut buns are not just fashionable but highly practical too! They secure large amounts of hair allowing one to easily transition between activities without sacrificing style.
No matter what her taste is or wherever she's going; these must-haves will bring elegance into her life without breaking the bank!
Clothing and Accessories
For the independent woman who loves to travel, clothing and accessories can be a great gift idea. Whether it's a stylish pair of shoes, a cozy scarf, a practical backpack, or a unique piece of jewelry, these items can show her that you appreciate her sense of style and her adventurous spirit.
Let's look at some of the best pieces that she can take with her on her journeys:
Scarves
Scarves are a versatile, functional item of clothing that can be used to elevate an outfit while keeping you warm. Whether they are plain or patterned, large or small, scarves add the perfect touch of style to any ensemble. Scarves look great when paired with a simple t-shirt and jeans, as well as with a dressy outfit. The way you wear your scarf is important—the right knot can make all the difference in completing an outfit.
There are different types of scarves available including wool wraps, mohair shawls, and chunky cowls and blankets. They come in all shapes, sizes and fabrics so it is easy to find one for every occasion or season. Wool scarves are perfect for cold weather because they offer insulation from wind chill and prevent frostbite from exposing skin to the elements; meanwhile mohair wraps have an elegant drape that looks perfect with evening attire; cowls can be worn over just about anything for an added layer of warmth; finally lightweight silk neckerchiefs can deliver a hint of color in milder climates without too much additional bulk or weight.
When it comes to styling your scarf there are many creative ways that you can tie yours depending on what sort of look you want to achieve—try looping through once for a casual-cool vibe or using a figure-eight knot if your scarf has fringed edges. Whatever knot style you choose, rest assured that adding this accessory will draw attention towards your face while making sure you stay fashionable and warm.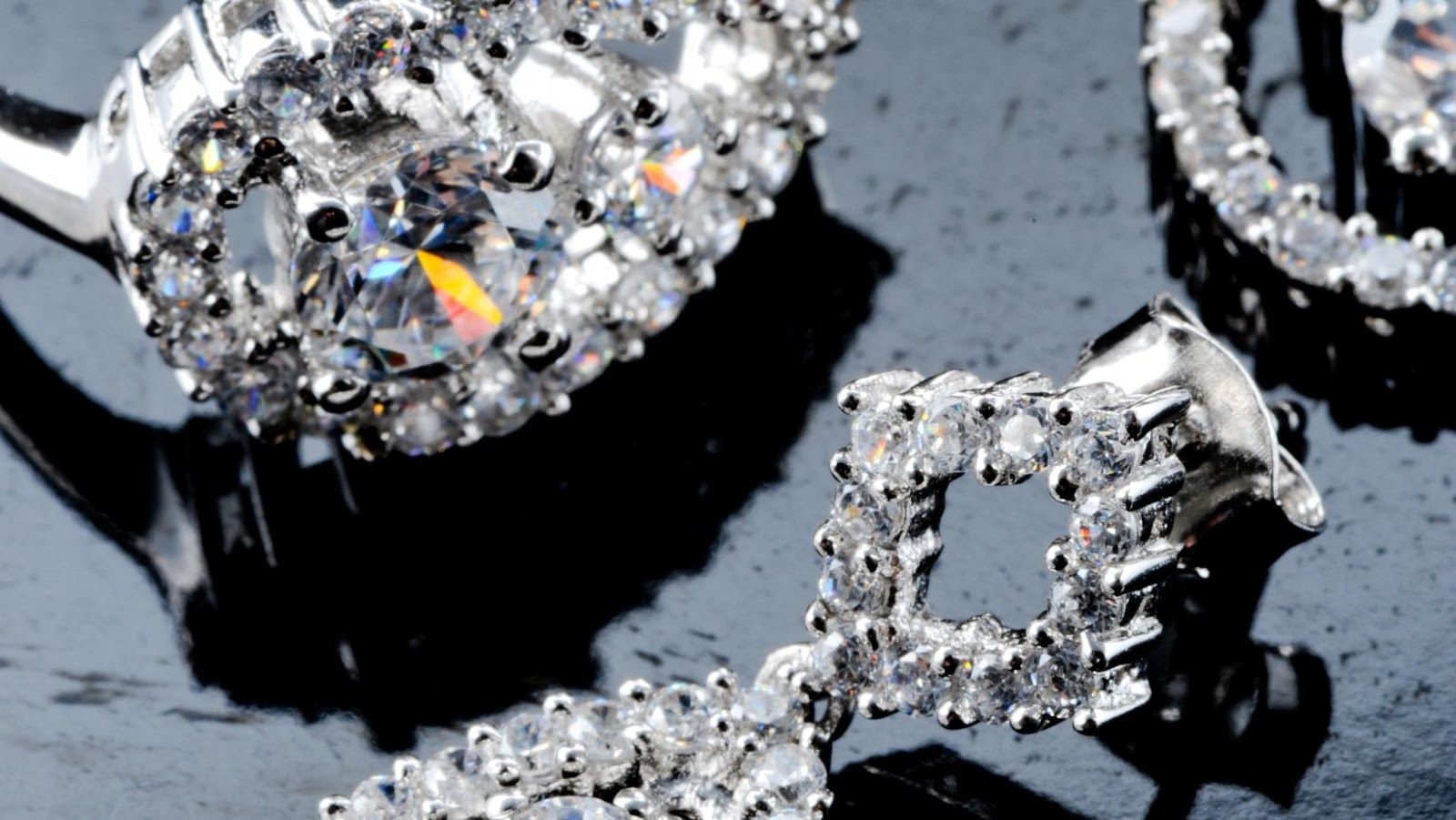 Jewelry
Jewelry is always a perfect gift for the independent woman who enjoys making a fashion statement. Accessories can add a stylish element to any outfit and instantly change the look, giving it an edgy flair or transforming it into something sophisticated and elegant. Whether it be earrings, necklaces, bracelets or rings, jewelry can make a unique addition to any wardrobe and there are countless options available.
Shop our selection of silver necklaces with pendants, charm necklaces and statement earrings for casual looks, or keep her wardrobe elegant with classic pearls or diamond-set pieces for more formal occasions. For the classic lady in your life, try gifting gold heart pendants to confirm your unconditional love for her. Of course, what better way to show your appreciation than with one-of-a-kind pieces like diamond bangles and multi-color bracelet watches?
No matter what you choose from our selection of jewelry gifts for her will surely make her feel special and loved.
Watches
For the timeless gift, consider a beautiful watch for that independent woman in your life. Watches are an accessory that can elevate any outfit and are also quite functional. Whether you want to show off a sophisticated style or make a bold statement, there is something for every taste and budget.
When shopping for a watch, there are several factors to consider – such as size, color, material type and function – that will help you make an informed decision. Women's watches usually have smaller faces than men's watches, and this will determine the size of the band. If a bold look is what you're going for, search for colors like gold or rose gold – they can add just the right touch of shine to any wrist. Popular materials like stainless steel or ceramic offer durability and versatility at an affordable price. Talk functions such as waterproofing – a must-have attribute if your giftee loves time spent around water!
If money is no object, you may enjoy looking through luxury labels such as Rolex, Omega or Chanel – their selection of gifts is perfect for spoiling someone special in your life! With so many options available on the market today, take quality into account when making your purchase. Choose from quartz movement (electronic) or automatic movement (mechanical) depending on how often she wants to be resetting her timepiece. Consider all these pieces of advice before choosing the best one!
Home Decor
Home decor is the perfect gift for the independent woman who travels the world. Whether she's jet-setting to find the perfect beach or scaling the highest peak, home decor makes a great way to feel at home no matter where she finds herself.
Let's take a look at some of the best home decor ideas for the female traveler:
Wall Art
The perfect wall art can instantly transform an ordinary room into a stunning, eye-catching space. For the independent woman in your life, who craves individuality and personalization in her living space, gifting personalized wall art is an excellent way to show your appreciation for who she is and what matters to her most.
There are many different styles of wall art to choose from – framed canvas prints, gallery posters, metal or acrylic prints, or even photographs – giving you plenty of options when it comes to selecting the ideal piece.
For a classic look that exudes sophistication, you can opt for timeless black-and-white print photography featuring uplifting and inspiring quotes that reflect her passions and values. Alternatively, if vibrant color and boldness is what you're after then choose a gallery poster or metal print with vivid hues such as flowers or landscapes that express her joys and loves. To add a personal touch to your gift, have the wall art customized with her name or perhaps an inspirational phrase unique to the two of you.
No matter what style she decides on for her walls, proclaiming these wonderful gifts will serve as beacons of motivation everyday!
Throw Pillows
Creating a welcoming home environment is often all about combining elements that celebrate who you are and reflect your individual style. Throw pillows are the perfect way to express personality without doing an entire home makeover. From boho chic to minimalist, there are tons of throw pillow styles to choose from that can help elevate your décor, add a touch of color or pattern, refresh furniture and create an inviting atmosphere.
Whether you're looking for something classic or modern, there is sure to be a throw pillow style that fits your taste. Geometric designs and neutral tones are popular in modern home décor while floral prints and embellished cushions bring a more feminine feel to any space. Statement pillows made out of velvet fabric will instantly jazz up any room – and don't forget about texture! Layering different shapes, sizes and textures makes for eye-catching décor, so think about mixing faux fur with embroidered designs or velvet with leather textures for interesting visuals.
When looking for throw pillow options for the independent woman in your life (or yourself!), consider one-of-a-kind pieces handmade out of natural fibers or fabrics like raw silk, cotton blends and linen. These options look stylish yet still maintain an organic quality and create a comfortable ambience without compromising on aesthetics. If eco-friendly living is important to her then opt for cushions filled with eco-friendly filling materials like buckwheat hulls – they last longer than conventional foam fillings while also providing great support since they adjust easily to the shape of the body when in use.
Candles
Whether placed around a house as part of the design schemes or bought as thoughtful presents, candles are the perfect home decor item for any independent woman. Candles come in various sizes and colors, offering a subtle yet exquisite touch to an interior. Not only do they bring a tranquil and calming atmosphere to a home but they can also be paired with other accessories, such as wall-art and cushion covers, to create an inviting ambience.
Additionally, there is an array of scented candles available that can make for fragrant gifts for independent women; from the larger jar candles usually organized by seasons to the tealight versions which are super useful when it comes to creating a more romantic atmosphere. Every candle is a representation of thoughtfulness and care, so whether it's chamomile tea or fig scent that your special someone likes – you'll definitely win her over with one of these presents!