The Intel MacBook Pro is a premium laptop choice for students, business professionals and creatives alike. Its intuitive design, combined with Intel's power-packed processors and advanced technology make it a great choice for anyone who needs to stay ahead in the digital age. With its Retina display, FaceTime HD camera, long-lasting battery life and fast Thunderbolt 2 ports, this laptop will make sure you do just that.
This comprehensive guide will look at how the MacBook Pro stands up against PCs and other laptops of similar caliber. We'll start by comparing the specs of the MacBook Pro to other laptops with an Intel processor of similar power – namely those from Dell, HP and Lenovo. We'll then look closely at build quality, configurability options (including ports) and whether or not certain models offer more value for money than the others. Lastly, we'll delve into frequently asked questions related to pricing differences between Apple's laptop lineup and their PC counterparts from different manufacturers.
Design and Build Quality
The new Intel MacBook Pro is a well-designed laptop with solid build quality. It has an aluminum body that is both light and stable, making it ideal for those on the go. It also features a slim bezel, a smooth and scratch-resistant finish, and a full-size backlit keyboard that is comfortable for long hours of typing. The laptop comes with USB-C ports, a headphone jack, and a number of other features that make it one of the most powerful laptops out there.
Let's take a look at how the design and build quality of the Intel MacBook Pro compares to other laptops:
Unibody Design
The Intel-based MacBook Pro features a unibody design made from a single piece of aluminum. This manufacturing process creates an incredibly strong, rigid laptop you won't find in other models. The design also helps dissipate heat more quickly and efficiently for better cooling.
To make the unibody chassis, Apple engineers cut each member of the enclosure from an extruded aluminum block that's approximately twice as rigid as traditional notebooks constructed from a number of small pieces. This allows them to provide an incredibly sleek, lightweight laptop that is just 0.95 inches (24 millimeters) thick and weighs just 5.5 pounds (2.5 kilograms). The strength-to-weight ratio makes the MacBook Pro much thinner and lighter than any competing laptop, while maintaining its robust performance capabilities due to its internal cooling system, shock resistant hard drives and fast processors.
The MacBook Pro also features a long lasting battery with up to 8 hours of life on the 13 inch model. Finally the scratch-resistant glass display adds another layer of protection to make this laptop one of the most durable on the market today!
Durability
When it comes to durability, Apple's Intel-based MacBook Pro laptop exceeds most other laptops on the market. This laptop is constructed with high-quality materials and components, making it more resistant to wear and tear than similar models. The aluminum construction offers excellent protection against accidental bumps and drops, while the reinforced glass display ensures that your device remains protected from everyday scrapes and scratches. Additionally, the durable unibody design ensures that your MacBook Pro will stay looking sleek and professional no matter where you take it.
Furthermore, the Intel processor provides exceptional performance over extended periods of time with little need for maintenance. Overall, the Intel-based MacBook Pro is an excellent choice when it comes to durability and build quality.
Heat Dissipation
Heat dissipation is a key factor to consider when looking for a laptop, as it affects the overall performance and longevity of the device. Intel's MacBook Pro offers an advanced heat dissipation system designed to actively cool the laptop's exterior by drawing off excess heat caused by even intense usage.
It features an aluminum unibody casing, which helps to dissipate the heat more efficiently than plastic materials, and its fan blades are designed to direct hot air away from vital components while maintaining a low noise level. The device also has heatsink fins spread out on top of its components that help to channel the airflow generated by its cooling fans. The result is a system that can stay cooler than most competing laptops during light activity, and can remain within temperature safe limits even under heavy loads like video editing or gaming.
Performance
When comparing the Intel MacBook Pro to other laptops, performance is certainly one of the most important aspects to consider. The Intel MacBook Pro is equipped with advanced processors, such as the Intel Core i7, and discrete graphics cards. This gives it a significant advantage over many other laptops when it comes to speed and performance. Let's take a closer look at how the performance of the Intel MacBook Pro stacks up against the competition.
Processor
When it comes to laptop performance, the processor is one of the key components. The 8th-generation Intel Core i7 processor used in the latest MacBook Pro models offers strong performance suitable for gamers, content creators and high workload multitasking. This processor sets the new standard for mobile computing, with 6 efficient cores and 12 thread capability. It delivers up to 70 percent faster performance than its predecessor, allowing you to work faster and more efficiently than ever before.
The latest model also features a turbo boost up to 4.3GHz with an improved thermal architecture that helps keep your laptop cool while you're working hard. Apple has also improved both storage speed and graphics performance on this generation of MacBook Pro models versus previous generations, enabling you to work faster and play harder than ever before!
Graphics
When it comes to performance, the graphics capabilities of the Intel MacBook Pro are very impressive. Its graphics processor makes it capable of playing high-end games with smooth and accurate visuals. It also supports HDR (High Dynamic Range) and Wide Color Gamut to enable vivid images and videos whether you're playing online or watching 4K Blu-ray titles.
For comparison, other laptops with comparable specs often struggle with providing a smooth gaming experience. When it comes to graphics, the Intel MacBook Pro stands head and shoulders above other laptops in the same class. Plus, the advanced cooling technologies ensure that all components work as efficiently as possible without overheating for longer uninterrupted gaming sessions.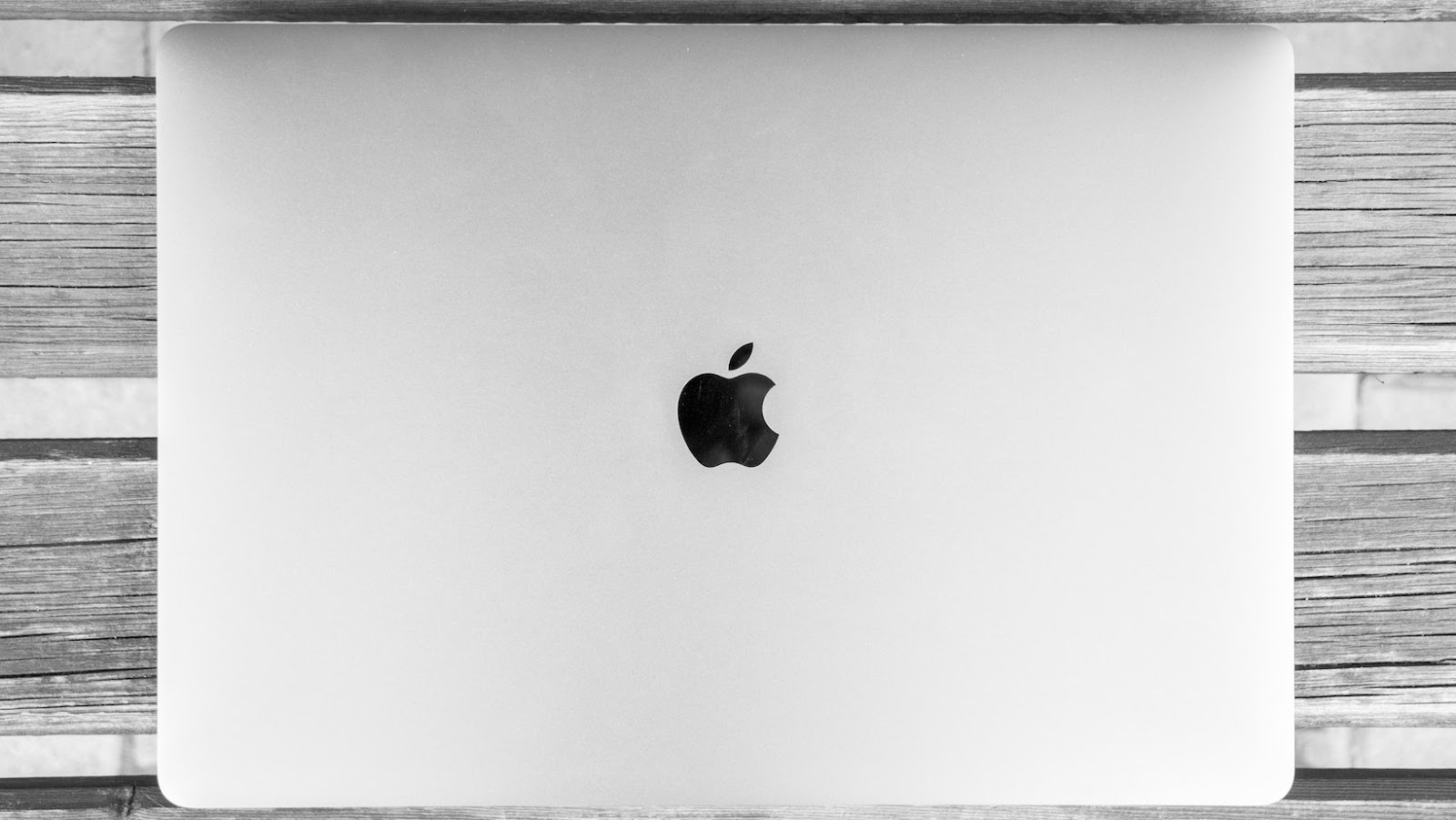 RAM
Random-access memory (RAM) is essential to the performance of any computer. RAM enables quick access to data stored in the laptop's memory, and helps to speed up tasks such as loading programs or opening files. With a higher-capacity RAM, the Intel MacBook Pro can handle multiple tasks at once, making fast work of web browsing, streaming videos and music, and gaming.
While many laptops offer 4 GB or 8 GB of RAM, the Intel MacBook Pro includes 16 GB of onboard RAM, allowing it to easily manage the demands of multiple users and programs without slowing down. This means you can enjoy smooth multitasking across various applications without having to upgrade your system's RAM later on. The addition of 16 GB of RAM also allows for rapid asset loading during highly complex projects like video editing and gaming activities. By comparison, other popular laptops usually range from 8-16GB in maximum installed RAM size.
Battery Life
When it comes to laptops, battery life is an important consideration. The Intel MacBook Pro has a long-lasting battery that can last you for up to 10 hours of regular usage. This is significantly longer than many other laptops in the same price range. Let's take a closer look at the battery life of the Intel MacBook Pro and compare it to other laptops.
Battery Capacity
When looking for a laptop, battery life is an important consideration for most users. Battery capacity, usually measured in milliampere-hours (mAh) or watt-hours (Wh), is one metric that can be used to compare the potential battery life of laptops. Knowing the battery capacity of your laptop of choice will help ensure it meets your needs and usage patterns.
The Intel MacBook Pro is advertised as having a 67 Wh Lithium-polymer battery, which generally offers 8 hours of web browsing or up to 10 hours of iTunes movie playback. Other laptops on the market will have a different battery capacity and thus will offer varying run times and performance depending on usage patterns. For example, an HP Chromebook with 41 Wh expectation provides around 12-hour battery life, while a Dell Inspiron 11 3000 Series with 32 Wh expectation delivers only around 7 hours of run time approximately.
When considering how much battery capacity is required for your laptop purchase it is important to remember that all devices require different amounts of power for different tasks – gaming laptops with more powerful processors may require significantly more than Office-ready models – so try using search filters or comparing similar models with different features on any given website if you want to get an estimate for expected runtime before making a purchase decision.
Battery Life Estimate
When comparing Intel MacBook Pro laptops to other laptops on the market, several factors can influence battery life estimates. Apart from differences in the actual overall battery size, the amount of charge a laptop retains will depend on how it is being used. The Intel MacBook Pro features an energy-efficient processor that helps to conserve battery power when using applications and conducting basic tasks.
To get an idea of how your laptop's battery might perform over time, here are general estimates based on commonly used activities:
Web browsing/Office work: Up to 8 hours of claimed web browsing time or 10 hours of office work (8 hours with LTE)
Movie watching/Music listening: Up to 7 hours promised movie playback time or 40 hours of music playback
Video editing/Heavy multitasking: 5 hours+ with intensive tasks and applications requiring high graphics performance
By comparison, some Windows-based ultrabooks claim as much as 10 to 12+ hours while possessing similar specs to the Intel MacBook Pro. That being said, actual battery life performance can be influenced by other factors such as age, external temperatures and more. Therefore, be sure to check ratings for any machine you're considering before making a purchase decision based on its supposed battery life expectancy.
Display
The Intel MacBook Pro's display is one of its biggest features. It features a 13.3-inch Retina display with True Tone technology that provides vivid colors and sharp images. The display also includes wide color support for vibrant visuals and 500 nits of brightness for extra clarity in bright light conditions. It can also be adjusted for maximum brightness or minimum brightness to suit the user's preferences.
Let's take a closer look at the display specifications:
Resolution
Resolution – or pixel density – indicates the sharpness of a laptop's display. The higher the resolution, the sharper and clearer text and images will be. Resolution, measured in pixels per inch (PPI), is determined by the screen size and number of pixels used in the display. In addition, the size of a laptop's display panel affects resolution because larger screens make room for more pixels.
The Intel MacBook Pro M1 comes with a 13″ Retina display with 2560 x 1600 resolution at 227 PPI. Compared to other laptops, the Intel MacBook Pro has an exceptionally sharp display, providing brilliant visuals down to a pixel-level detail that helps bring your film, content ,and gaming to life onscreen. This Ultra-High Definition Retina Display provides lifelike image quality that is on par with most 4K laptops available today. Color accuracy and vibrancy are further enhanced with its deeper blacks and 500 nits of brightness for improved outdoor visibility.
For those who demand only the finest visual experience on their laptop, this is one model worth considering for its top-end display performance alone.
Color Accuracy
Color accuracy is often overlooked when purchasing laptops, but it can be very important when designing, editing photos or video, or performing any color-sensitive task. Color accuracy refers to how vividly a laptop's display reproduces color shades and tones.
The Intel MacBook Pro has one of the most accurate displays on the market with an average Delta E rating of 1.72. Delta E is a measurement used to quantify how far away a pixel's color is from its true form and most laptop displays fall between 3-4 ranges meaning that higher values indicate a more accurate display. The Intel MacBook Pro has an extremely accurate display which means that you can feel confident about reproducing color accurately for your design projects or other sensitive tasks.
In comparison, many similarly priced laptops like the Asus ZenBook have an average delta E of 2.5 which is not quite as good as the Intel MacBook Pro but still good enough for most applications such as viewing photos or videos. Additionally some models like the Dell XPS 13 9380 have an average Delta E between 3-4 and although this might be alright for casual use such as web browsing or Netflix streaming it would not be ideal for more color sensitive tasks such as graphic design, photo/video editing etc where extremely accurate colors are necessary.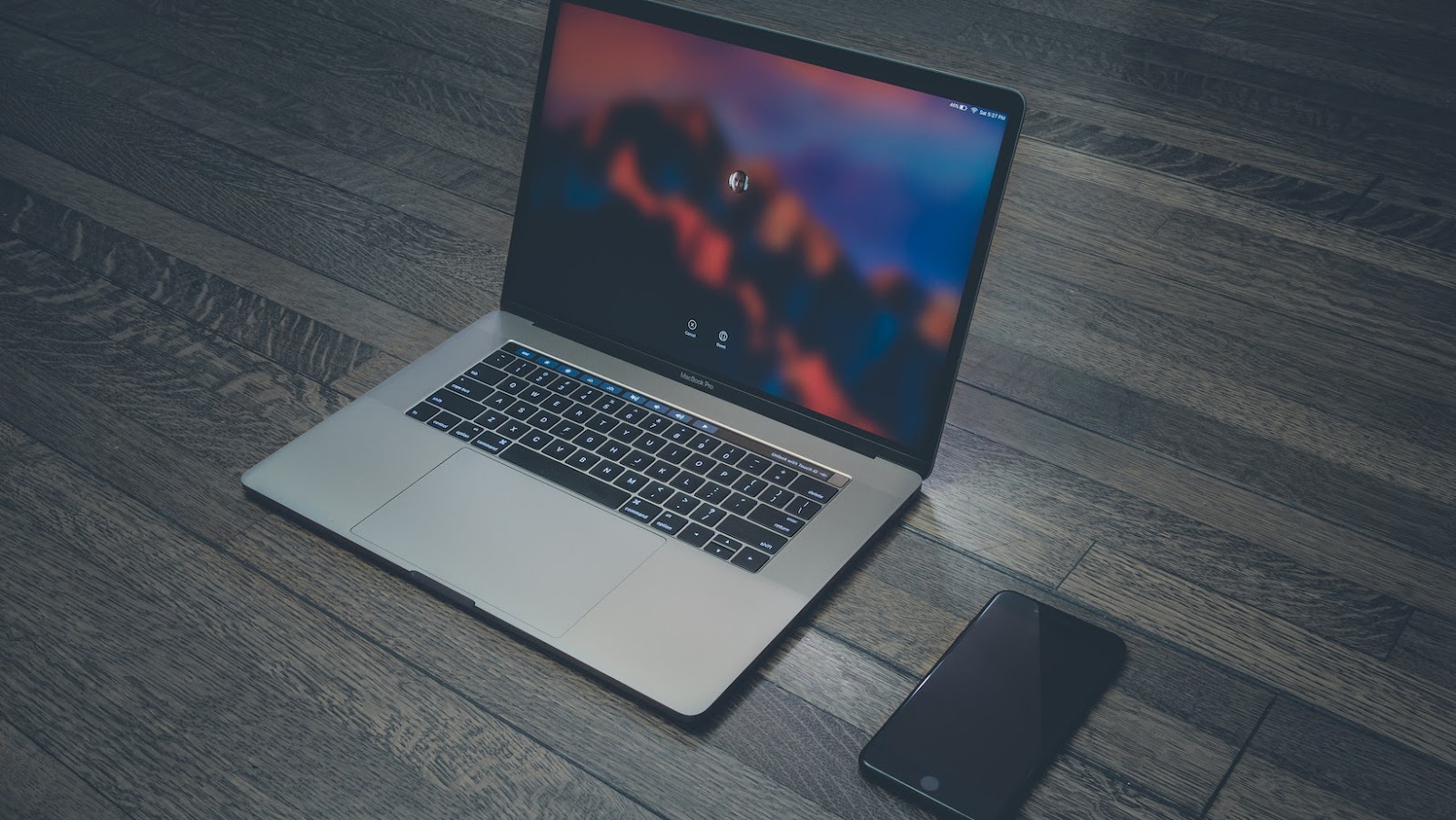 Brightness
When it comes to brightness, the Intel MacBook Pro is an impressive laptop. Its retina display offers bright graphics and vivid colors, as well as LED-backlit technology that allows users to enjoy crisp and vibrant images whether they're viewing a movie or working on a spreadsheet. With its high PPI (pixels per inch) resolution, the MacBook Pro's display can deliver optimum sharpness with increased clarity in both text and images.
The MacBook Pro's maximum brightness level of 500 nits makes it much brighter than most other laptops on the market. In comparison with other popular laptops such as Dell's XPS 15 and Microsoft's Surface Laptop 3, the Intel MacBook Pro offers up to 212% more brightness at its highest level than these competitors. Additionally, it has superior color accuracy and wider color gamut for better color accuracy when used for work or gaming purposes.
Overall, the Intel MacBook Pro is a great choice for those looking for a laptop with excellent screen brightness and usability in all lighting conditions. Its wide range of features make it an ideal choice for anyone who requires a powerful machine to handle productivity tasks or creative ones without compromising quality or performance.
Price
When compared to other laptops on the market, the Intel MacBook Pro has a price tag that reflects its superior performance and features. It is the most expensive option in its category, but it also offers users an unbeatable combination of processing power, storage capacity, display resolution, battery life and quality materials. These features make the Intel MacBook Pro an appealing choice for business professionals and creative professionals who need reliable performance on-the-go.
The Intel MacBook Pro starts at $1,799 MSRP for a 13" model with 8 GB RAM and 256 GB of storage space. The 15" models start at $2,399 MSRP with the same specifications as their smaller counterparts. If you choose to upgrade to 16GB RAM or 1TB of storage space in either size model, you can expect to pay around $200 extra each time.
These prices can seem steep compared to some lower-cost offerings from other brands, but keep in mind that these laptops come with Apple's celebrated build quality and design – as well as higher performance that can easily handle heavy tasks like photo or video editing. For many users who require peak performance levels in their computing devices for work or school needs, the Intel MacBook Pro's premium price might just be worth it.
M1 MacBook Pro vs Intel
In the current market, there is a wide range of choices for laptop computers. Two of the most popular laptop options are the M1 Macbook Pro and Intel-based laptops. If you're on the fence about which type is best for your needs, this guide will help you make an informed decision.
The M1 Macbook Pro is widely praised for its superior processing power and energy efficiency, thanks to its powerful Apple Silicon chips. It runs on macOS Big Sur and supports native mobile applications like iOS and iPadOS apps, making it a great choice for those who do heavy multitasking or gaming.
Intel-based laptops, on the other hand, are consistently reliable and proven performers that offer long battery life. Intel chips come in a variety of types to suit different user preferences; however, they generally don't support iOS apps unless they have additional hardware or software installed specifically to facilitate this process.
When it comes down to which processor type (M1 MacBook Pro vs Intel) is right for you, consider factors such as portability requirements, use cases as well as potential security threats before making a purchase decision. From there you can evaluate what features each processor offers—including performance metrics—to decide which one best meets your needs.