Consider Your Needs
When it comes to choosing the best MacBook for your needs, the most important thing to consider is what you will be using it for. Think about what type of tasks you will be performing and what features you need in a laptop. Do you need a powerful processor? Do you need lots of RAM? Do you plan on using it for gaming or video editing? Answering these questions can help narrow down your choices and make it easier to find the right MacBook for you.
Identify Your Main Use Cases
Identifying your main use cases is a key first step, as it will help you determine the type of MacBook best suited for your needs. Consider how you typically use your laptop, from basic internet browsing to using heavier applications like editing photos and videos, and ask yourself which activities will be most important to you.
For instance, students and casual web browsers are likely to find an entry-level device such as a MacBook Air more than sufficient for their needs. On the other hand, creatives or professionals whose primary need is design-focused tasks like graphic design or video editing should consider more powerful machines such as the MacBook Pro with larger screens and more efficient processors. Gamers looking for an immersive experience should choose powerful laptops with faster processors and dedicated graphics cards.
If your laptop will be used in different locations or if you plan on taking it outdoors or traveling frequently, look closely at the size and weight of the device to get one that won't add too much bulk to your bag. Lighter laptops with thinner profiles are ideal in these situations; however, keep in mind that these may sacrifice performance depending on what you need it for.
Consider If You Need a Laptop or Desktop
When considering how to choose the best MacBook for your needs, one major decision you'll need to make is whether you need a laptop or a desktop.
Laptops are more mobile as they are lightweight and often smaller in size. This makes them ideal for taking with you on the road, going to class, or even just around the house. On the other hand, desktops provide greater processing power and greater functionality as they have access to more internal components than a laptop does. If you plan on using your Mac for more complex tasks such as professional graphic design or gaming then a desktop may be better suited for your needs.
When it comes down to it, think about where and when you're most likely to be using your Mac – will you need portability or power? Will you be taking your machine on regular trips or will it mostly stay in one place? Considering these factors can help you determine which type of MacBook is right for you.
Consider What Type of Processor You Need
When you're selecting a MacBook, you'll want to consider the type of processor you need. This selection will depend on how you will use your laptop: browsing the web, doing basic productivity tasks or more intense tasks like editing videos or playing games.
Intel's 8th and 9th generation processors power most current Macbook models. These are all dual-core processors, but they vary in clock speed, which influences performance. The 8th Generation processor comes in either a Core i5 or a Core i7 version and is capable for everyday tasks such as streaming videos, web browsing and word processing.
The 9th Generation processor is available only in the Core i9 version. It has higher clock speeds than the 8th generation processor and is designed for more intensive tasks such streaming 4K movies, graphic-heavy gaming, photo editing and working with large datasets.
Additionally, Intel has released the 10th Generation Chipset for the MacBook pro and Air 2020 models which offers six cores with HyperThreading technologies that can offer multitasking performance gains over previous chipsets. This is an ideal choice if your workflow involves multiple projects going on at once. When selecting a Macbook always take time to consider your needs as this will determine which type of processor would be best suited for your upcoming usage plans. Taking into account not just what your needs require now but down the line when those demands start increasing could save you from having to purchase another computer sooner rather than later!
Research the Different Models
With so many MacBook models to choose from, it can be hard to decide which one is best for you. The best way to start is to do some research on the different models available. You can compare specifications like RAM, hard drive size, processor speed, and much more to determine which model best suits your needs.
Let's dive a bit deeper and get into the details of choosing the best MacBook for your needs:
Research the Different Models of MacBooks
When researching your purchase of a new MacBook, the key is to educate yourself on the latest models and their features. As Apple regularly updates their product lines, it can be helpful to understand which MacBook models are currently available and research each one's capabilities. Below is an overview of the different current models of Apple MacBooks, including processor type, display size, storage and memory configurations as well as any additional features.
MacBook Air
The ultra-portable device is light in weight yet full of power. Available with a 13- or 15-inch display and an 8th generation Intel Core i5 processor it offers fast processing speed along with optional Touch ID for extra security. For storage there are multiple options for solid state drive (SSD) ranging up to 1TB. Both sizes come with 8GB RAM but if more power is needed, this can be upgraded up to 16GB RAM on most configurations.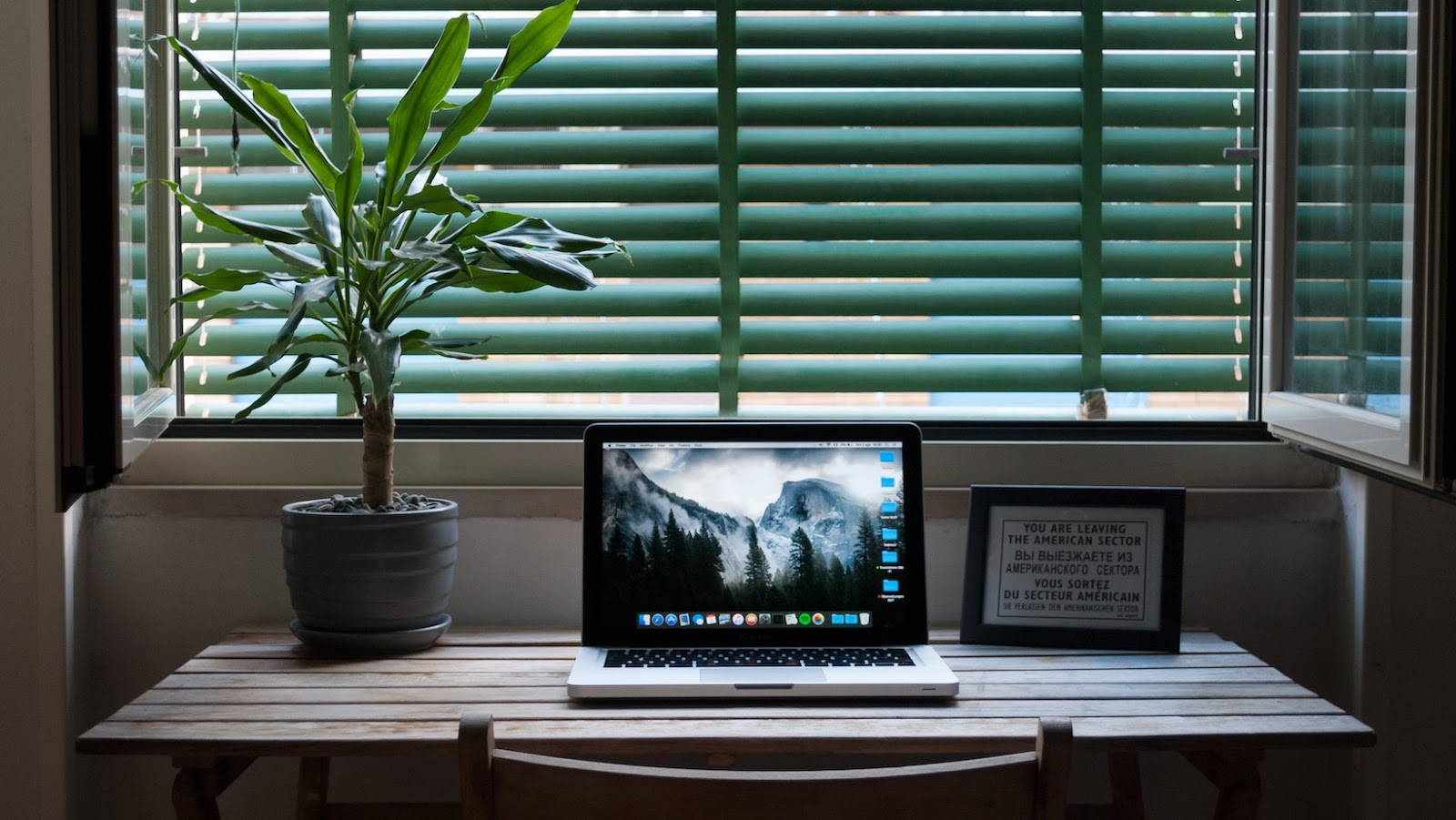 MacBook Pro
Designed for professionals requiring high-performance speeds, the 2019 MacBook Pro comes in 13 – and 15 – inch sizes with a powerful Intel Core i7 processor (with up to four cores). With many options available from SSD storage – 256GB all the way up to 4TB – plus optional Touch ID and numerous other features such as Apple T2 Security Chip for added protection and an advanced thermal design for cool running performance. Additional customization options include RAM upgrades from 8GB all the way up to 32GB DDR4 memory on 15 inch model versions making them ideal for video editing use.
MacBook
The entry level model in Apple's notebook line offers portability without compromising on performance or battery life thanks to its 12 inch Retina Display ,an efficient Intel Core m3 processor along with integrated graphics powered by Intel HD Graphics 6000 series along with 6th generation power efficient components make this a great choice if portability trumps performance needs All models come equipped with 8 GB RAM which is non extendible.. With storage capped at 512 GB SSD this could prove limiting again particularly towards more demanding tasks such as video editing or heavy multitasking but perfect where light computing needs are required such as web browsing or occasional word processing tasks while maintaining that essential connection into Apple's ecosystem through access saved music libraries etc etc.
Compare the Specs and Features of Each Model
Comparing the specs and features of each model is an important part of research. By looking at specs such as processor type, RAM size, storage capacity, display resolution, camera quality, battery life and operating system version, you can determine which laptop would be best suited for your needs. It's also important to consider other features such as weight, size and material durability in order to find a laptop that will give you the best possible performance while still being easy to transport.
For better clarity on product specifications and consumer ratings, you can look up reviews online or visit different retail stores for information on the different models. Additionally, some retailers or manufacturers may even offer discounts or special deals that are only available when purchasing certain models. After comparing all the specs and features of each model side-by-side, you should have a more concise understanding of which laptop is right for you.
Read Reviews To Get an Idea Of Performance
When shopping for a new MacBook, it's a good idea to read reviews from trusted sources to get an idea of how each model performs. Many websites provide detailed information on the MacBook models, such as laptopmag.com, Trusted Reviews and PC Mag. It's important to keep in mind that reviews can be subjective and you should always take them with a grain of salt. Additionally, many reviews are written by professionals who have extensive knowledge on the device they're reviewing and may not represent the experience of average users.
Another helpful way to get unbiased feedback on a product is to turn to user reviews. Sites like Amazon and Reddit often feature hundreds of reviews from people who have actually owned the different models of MacBooks. Websites like ConsumerReports.org offer additional product advice and ratings from their team of researchers who put various Apple devices through rigorous testing before rating them on various performance criteria.
Online forums are another great source for getting personal recommendations from knowledgeable users about which laptop best fits your needs. Popular Apple communities like MacRumors Forums, Apple Insider Forums, MacNN Forums and Mac Developer Network offer plenty of advice from experienced users so you can make an informed buying decision when shopping around for the perfect laptop for you!
Consider Your Budget
When you are looking for a new MacBook, it is important to consider your budget and what you will be using it for. You may want to consider getting the most powerful laptop for your needs, but if your budget does not allow for it then you should look for a laptop that has the characteristics you want and fits within your price range.
There are a few basic things to look for when shopping for a new MacBook, which will help you narrow down your choices:
Consider How Much You Are Willing To Spend
Purchasing a MacBook Pro should not be taken lightly; they are an investment of both money and time. When deciding what kind of laptop you need, the most important points to consider are the cost and your budget.
When determining how much money you are willing to invest in a laptop, it is important to make sure that you truly hit the bullseye in terms of value for price. Factors to consider here include time frame of usage, performance capabilities needed, desired portability level, and available storage space. Take into account as many factors as possible when researching the laptop that best fits your needs and lifestyle.
Buying used MacBook Pros can also be very affordable options. Refurbished models often come with full warranties, but some come with limited warranties only in specific cases. Buying used laptops is a great way to save money if you're flexible on features, but keep in mind that pre-owned Macs do not get software updates as frequently nor receive support from AppleCare like new models do.
Consider setting aside a realistic budget for your MacBook Pro purchase, factoring in all potential extra costs such as RAM and AppleCare upgrades if desired or necessary. Software upgrades will also add onto your final purchase so plan accordingly depending on which applications or programs you plan to use most often on the device (such as Adobe Creative Suite or Microsoft Office). Identifying what your daily computing needs look like ahead of time should help narrow down exactly which laptop will end up fitting your unique lifestyle best whilst staying within an allotted budget range!
Look For Discounts and Sales
Buying coffee can be expensive, but it doesn't have to be. There are many ways to cut back on the cost of your favorite coffee beverage without sacrificing taste or quality. Taking advantage of discounts, sales and other special offers can help to make your brew even more affordable.
From supermarket deals to seasonal offers and club membership programs, it pays to shop around for the best deal. If you're a frequent coffee drinker, consider purchasing in bulk or selecting a club program that will get you discounts on larger amounts of your favorite roast. Specialty shops often provide weekly or monthly specials when they set out extra stock that needs to be sold quickly.
Sales and discount coupons can also help shave some dollars off your regular morning cup of joe from national chains or online retailers. Pay attention to circulars and emails for special offers before deciding where you'll purchase your beans next time. And if purchasing online, don't forget to research coupon codes available through discount websites like RetailMeNot or Groupon before you check out. You may be surprised at how much you can save by simply being mindful of what's out there and taking advantage of specials when they come around!
Choose the Right Accessories
When it comes to selecting the right MacBook, the most important thing is to choose the right accessories. From a protective case, to an upgradeable memory, there are a lot of things to consider when selecting the accessories for your MacBook.
There are a few key items to consider, such as the type of ports, the size of the laptop, and the budget you have available for accessories. Let's dive into the details:
Type of ports – what type of ports do you need for your laptop?
Size of the laptop – what size laptop do you need for your accessories?
Budget – how much are you willing to spend on accessories?
Research the Different Accessories Available
Before purchasing any coffee accessories, it is important to research all of the different items available on the market. From electric milk frothers to grinders and storage containers, there are many products that can help enhance the overall experience of making a cup of coffee. Taking time to look into each individual item and how it works will give you a better idea of which accessories are necessary for brewing your favorite type of coffee.
It is also important to consider budget when doing research for the right accessories. It is easy for costs to add up quickly, so setting a financial limit beforehand will help you stay within your desired range when buying these items. Additionally, some products may require additional maintenance or replacement parts so be sure to consider any possible upkeep costs before investing in any piece of equipment or machine.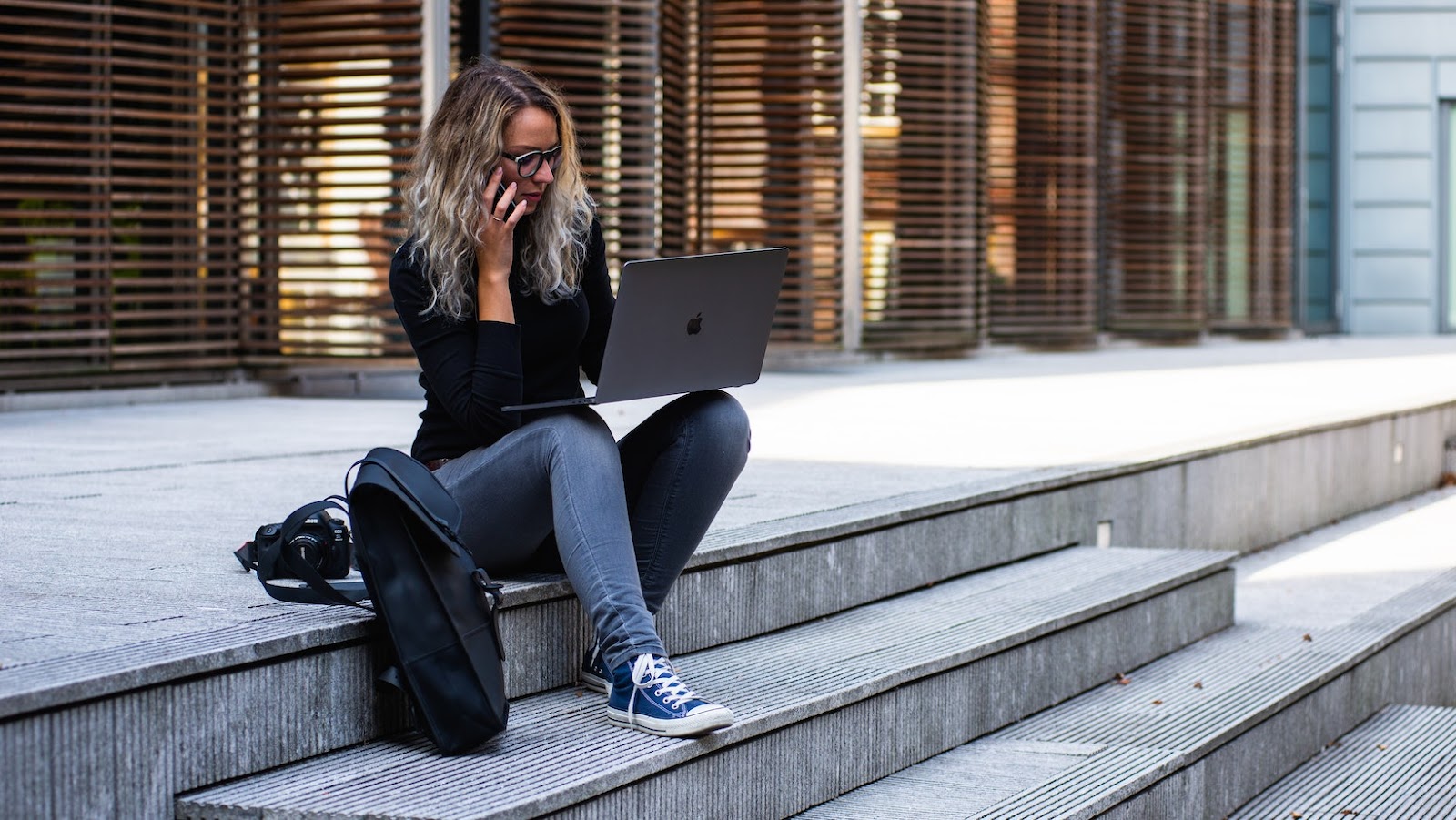 Choose the Ones That Best Fit Your Needs
When it comes to choosing MacBook accessories, there are many different types available. It's important to select the ones that best fit your needs and preferences as a user. Here is a brief overview of some of the most popular accessories that you might want to consider when looking for a laptop upgrade or replacement:
Memory: Memory is an essential component when choosing the right MacBook. Hard drives, RAM and solid-state drives are all components that affect how quickly you can access data on your computer and how much storage space is available. Depending on your usage patterns and budget, you may opt for higher quantities of both RAM and storage space.
Batteries: Choosing a laptop battery can be tricky because there are two main varieties—lithium-ion or nickel-metal hydride (NiMH). Each type has its own advantages and disadvantages so consider your capacity needs before making a purchase. Additionally, selecting a laptop battery with good capacity will improve overall performance in terms of speed, reliability, performance and durability over time.
Ports: The number of ports on your laptop reflects the range of devices it can connect with. USB ports are convenient for connecting peripherals such as mice, keyboards and external hard drives. HDMI ports are necessary for connecting computers to external displays or televisions. Thunderbolt 3 distinguishes itself by providing higher transfer speeds over traditional USB connections as well as charging capabilities from any power source which makes them ideal for content creators who need fast upload speeds between devices such as cameras to their Macbook Pro's.
Case/Screen Protector: Cases provide additional protection from spills or bumps while screen protectors can help reduce glare while also protecting against scratches or chips in the display screen caused by everyday use like typing or accidental drops/bumps etc.. You should also look at tempered glass screen protectors if looking for significantly more shock absorption/resistance than plastic counterparts as well as clarity when using your device outdoors or in brightly lit rooms usually found in offices or cafes etc..
Make Your Purchase
When it comes to buying a MacBook, there are many different models to choose from. From the MacBook Air to the MacBook Pro, each one offers various features and capabilities. Before you make your purchase, it is important to consider your individual needs and determine which model is the best fit. This article will provide an overview of each MacBook model, making it easier to decide which one is right for you:
Choose the Model and Accessories That Best Fit Your Needs
When selecting a MacBook, the available models and options on offer can be confusing. The key factors to consider are the type of processor, amount of RAM (Random Access Memory), storage space and display size. Utilizing Apple's product comparison page to review the features provided at each price point can be globally helpful.
Apple's range of laptop computers include the MacBook Air, MacBook Pro and the redesigned 2019 MacBook Pro with a 16-inch screen – offering over 8 million pixels for jaw-dropping clarity. Depending on your budget and needs, you may select either Intel Core i5 or i7 processors, storage space from 128GB to 4TB, and up to 32GB RAM.
When choosing accessories for your new device you might want to begin by looking at external displays that support higher resolutions – up to 4K video. Extra hard drives will keep your growing library of movies and photos backed up safely (noting that SSD drives perform faster than traditional hard drives) along with other essential items such as an ergonomic mouse or a wired/wireless keyboard (discounting the one on your machine), suitable stands that may elevate the viewing angle or extra USB ports; even wireless headphones if this is part of your lifestyle.
A protective case as well as an extended warranty plan can help you maximize your investment while giving you more confidence as you use it daily. It is also highly recommended that beginners explore free learning resources through Apple's operating system – macOS – either by attending courses provided by Apple Stores worldwide or through online tutorials or videos when selecting their new laptop computer.
Make Your Purchase and Get Ready to Enjoy Your New MacBook
The process of purchasing a new MacBook often requires careful consideration and research. If you have done your research and determined which version of the MacBook is right for you, all that's left to do is make the purchase.
Shopping for a new MacBook can be done in one of two ways: online or in-store.
Online shopping offers convenience, cost savings and options to customize the exact specifications for your MacBook. Shopping online allows buyers to compare prices across multiple vendors with ease, as well as provide reviews from other consumers' experiences with various vendor sites. Additionally, online shoppers may benefit from offers such as free shipping or student discounts, so it's important to shop around before making a final decision on where to make your purchase.
Shopping in-store provides customers with an opportunity to see a particular model of MacBook in person and ask any questions they may have about its features and specifications. Stores also offer extended product warranties and assistance should problems occur after purchase. Additionally, when shopping in-store customers can take advantage of deals that are often not available online such as price matching or special offers like bundles or discounts.
Before making any purchases, it's important to read through product descriptions thoroughly and consider the pros and cons of each option so buyers can make sure they are buying the best Macbook possible for their needs and budget.
Conclusion
Whether you choose to go with the 13-inch MacBook Air or 13-inch MacBook Pro with M1, both provide excellent user experience. However, depending on your needs and preferences, only one of these two choices is going to give you the most value for your money. For those looking for great performance and portability, the 13-inch MacBook Air offers slightly better battery life than its Pro counterpart and is also available at a relatively low price. On top of that, it features an impressive Touch ID support that makes authentication much more enjoyable and secure.
Meanwhile, if budget allows it, choosing the 13-inch MacBook Pro M1 certainly has its advantages. It comes with more powerful hardware such as 8GB RAM configurations as well as 14 hours of battery life on a single charge making it perfect for pro users who need a laptop they can depend on while being away from outlets. Additionally, it houses an array of impressive ports such as four Thunderbolt 3 ports and even comes with a brighter screen than any MacBook Air model currently available in stores. All in all, if you're looking for an Apple laptop which can tolerate more intense workloads without losing much portability – we definitely recommend getting the 13-inch M1 Macbook Pro over its Air sibling.