Transportation
When planning a trip to Las Vegas, Nevada, transportation is one of the most important factors to consider. The vast majority of people traveling to Las Vegas rely on air travel to get there, as it is the quickest option. For those living in closer proximity, driving is still a viable option. No matter which route you take, the transportation plans for your trip should be considered in great detail.
Fly To Las Vegas
Flying is often the fastest way to get to Las Vegas–it can be relatively inexpensive and the flight time is usually much shorter than other forms of transportation. If you plan on flying to Las Vegas, there are a few things that you should consider before booking your flight.
Choose the right airport – Depending on where you are flying from, there may be multiple airports in the area that serve Las Vegas. You'll need to decide which airport is most convenient for you and choose accordingly.
Book early – Especially if you're going during a peak travel season or around major holidays, it's important to book as far in advance as possible to get the best rates and availability. In addition, many travel sites have deals that vary by days of the week so it's important to be flexible when choosing your dates if possible.
Be aware of airline fees – Finally, airline fees can add up quickly on certain carriers; make sure you are aware of all the extra fees associated with your ticket including checked baggage fees and seat assignments fees if applicable so that you can determine which airline offers the best overall value for your trip.
Drive To Las Vegas
Driving your own vehicle to Las Vegas is an attractive option for many visitors and can be a cost effective way of getting to the city. Many visitors take the classic American road trip by driving across the country, but there are also plenty of visitors that fly into neighboring cities such as Los Angeles, Phoenix and Denver and take the scenic drive down through southern Nevada to Las Vegas.
If you choose to drive to Las Vegas, it is important that you plan your route carefully. Depending on where you are starting from, you may experience different road conditions, weather and can expect traffic delays along certain routes. Most people rely on navigation apps like Google Maps or Apple Maps for directions and this will help ensure you stay on course; however, many roads in the area have construction or maintenance exercises conducted throughout the year so be mindful of this when planning your journey.
The most popular route from Los Angeles is along Interstate 15 with some great views of the Death Valley National Park which is about 140 miles away from Las Vegas' city center. For those coming from Seattle or Portland, US Highway #95 towards Reno or Needles will provide beautiful scenery similar to movies from 1950-1970's; with icons like The Hoover Dam's Lake Mead and The Grand Canyon providing a majestic backdrop!
No matter which route you decide upon, make sure you make regular pit stops while driving; but think twice if going through Nevada first – There is no speed limit in some areas!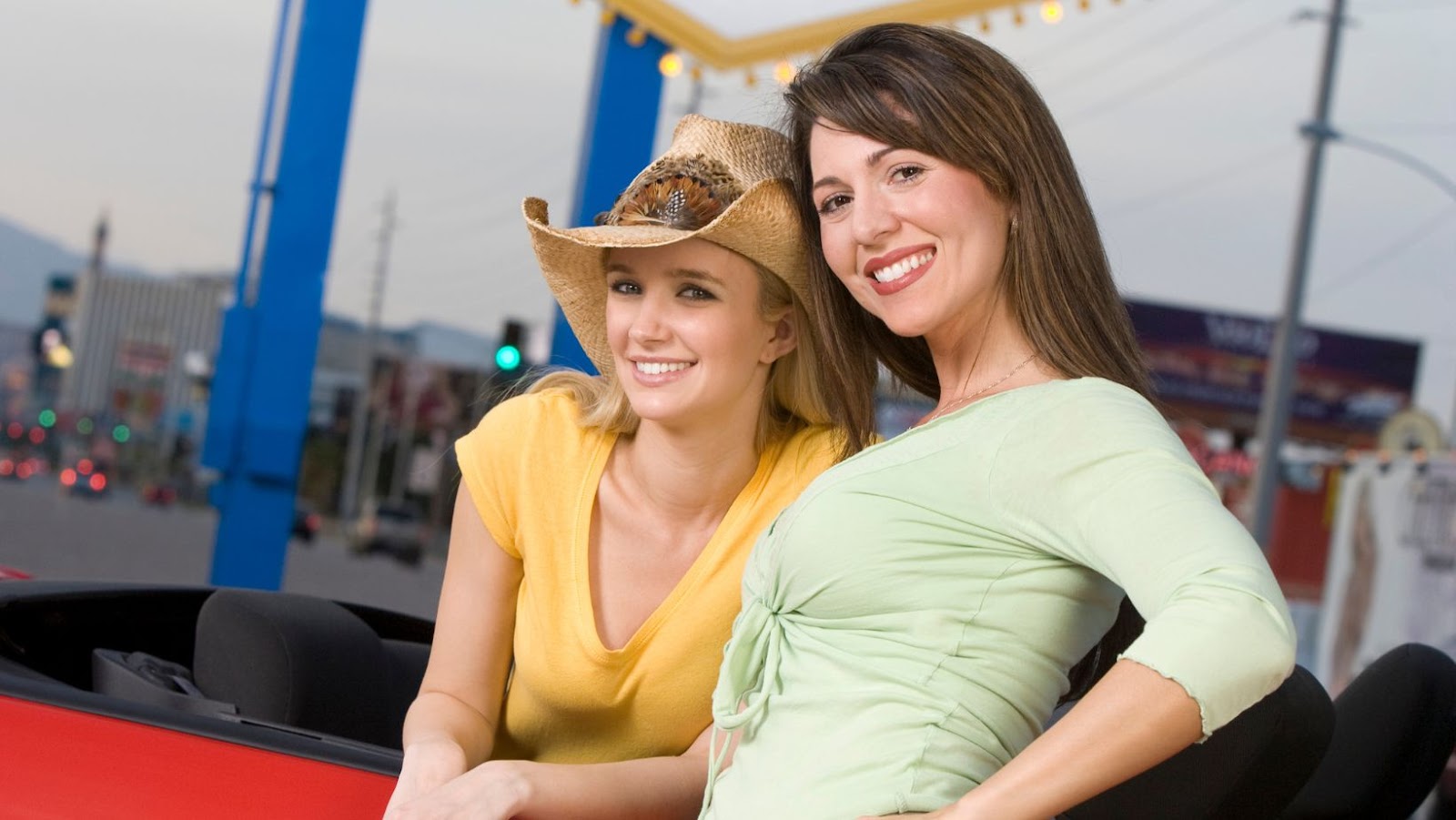 Accommodations
Las Vegas is a popular destination for travelers and offers a wide selection of accommodations. Whether you are looking for luxury hotels on the famous Las Vegas Strip or more affordable lodging options in other parts of the city, there is something for everyone. Planning ahead is key to finding the perfect place to stay for your trip, so here are a few tips for finding the best accommodation for your budget and needs.
Research different locations and hotel amenities before booking.
Look for deals and discounts on travel websites.
Check reviews from other travelers to get an idea of what to expect.
Explore nearby attractions to find the ideal neighborhood for you.
Compare prices to find the best value for your money.
Hotels
Las Vegas has a wide variety of hotels to choose from when planning a trip, ranging from budget accommodations to high-end resorts. Whether you are looking for something luxurious, modern, or unique, you can find the perfect hotel to fit your needs in Las Vegas.
Each hotel offers a unique experience and amenities, so it's important to consider what amenities you are looking for before booking. Some of the hotels available include budget-friendly properties like economy motel chains and time shares as well as luxury options like 5-star luxury resorts with large suites and on-site restaurants.
Popular Hotels In Las Vegas Include:
Bellagio Resort & Casino
Mandalay Bay Hotel & Casino
Wynn Las Vegas Resort & Casino
Caesars Palace Hotel & Casino
The Venetian Resort Hotel & Casino
MGM Grand Hotel & Casino
Every type of accommodation is available in Las Vegas from classic motels and casinos to business regulations combinations with complete convention centers. With such a wide range of options to choose from, finding the best hotel for your stay will be an easy task.
Airbnb
Airbnb is an online marketplace that allows people to market their living spaces for a fixed fee. This can be a great option for visitors to Las Vegas, offering a more affordable and individualized experience than the typical hotel stay. Airbnb offers lodgings of all types — from entire houses and apartments to individual rooms, sometimes with private or shared bathrooms. Prices vary depending on the location and model of lodging, but can be more economical than a single night in a hotel room.
When booking your Airbnb stay, check out all your options thoroughly to determine which best fits your needs. Many rental sites provide reviews from previous guests and offer filtering options so that you can narrow down your results quickly and easily. Note that many Airbnb sites have extra fees related to cleaning costs or additional services they offer — always read the descriptions completely before booking!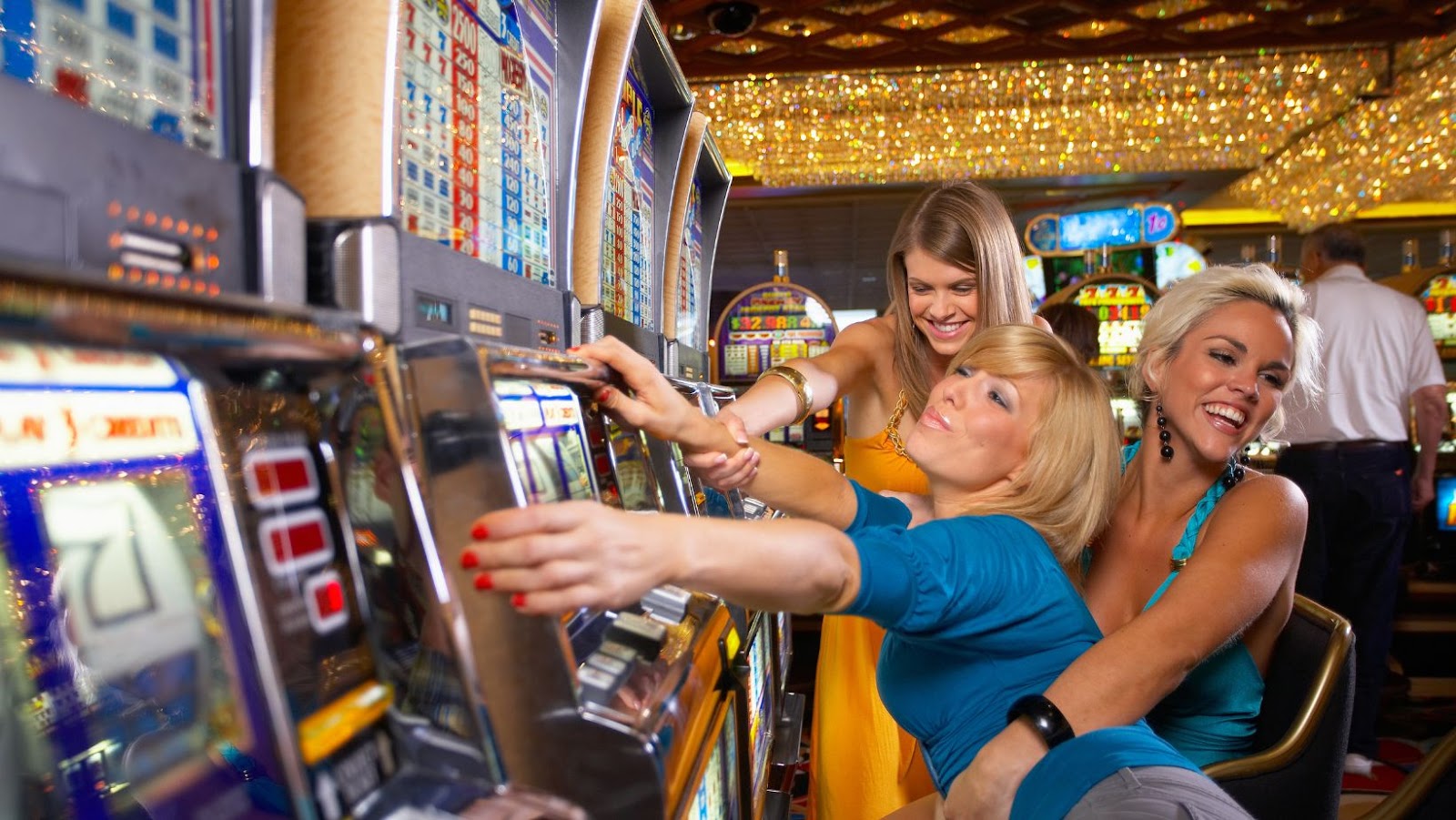 Camping
In addition to the many hotels and resorts in Las Vegas, there are a few camping options for those visitors who want to explore the great outdoors. Camping allows visitors to get out of their hotel room and take advantage of the area's beauty while still enjoying many of the amenities offered by Las Vegas.
One camping option is Lake Mead National Recreation Area located just a 30-minute drive outside of Las Vegas. Here, visitors can find numerous solar powered sites with tables, fireplaces, grills and shaded areas for tents or RVs. For campers looking for something more rustic, there are also primitive sites available. It's important to note that all sites require a reservation in advance and there is an entrance fee per vehicle per day depending on your campground location.
Another popular camping destination near Las Vegas is Red Rock Canyon National Conservation Area which is located 16 miles outside of town. Here, visitors will find numerous hiking trails that lead up to spectacular canyon views perfect for camping novices as well as experienced campers looking for something more challenging. There are also 13 primitive campsites available here but reservations are recommended as they tend to book quickly due to the area's popularity with locals and tourists alike.
Las Vegas offers many luxurious accommodations but it also has numerous ways to enjoy nature while still being within proximity to all the action downtown. Camping allows travelers from around the world an opportunity to explore nearby natural beauty in a unique way!
Attractions
Las Vegas, Nevada is one of the most popular tourist destinations in the United States. Home to an array of attractions and experiences, Vegas is a great place to spend your vacation. From the iconic casinos dotting the Strip to the vibrant nightlife, there is something for everyone in Las Vegas. To make the most out of your vacation, it's important to plan your trip in advance. This means researching the attractions and experiences available, and deciding which ones you most want to enjoy. Let's look at what the city has to offer.
Casinos
Nightlife
Planning your trip in advance
Casinos
Visiting Las Vegas means checking out the largest and most luxurious casinos in the world. While the Strip's casinos offer a variety of high-stakes gaming opportunities, you don't have to be a gambler to appreciate their stunning architecture and eye-catching details—from renowned hotel brands like The Venetian, The Palazzo, Caesar's Palace and MGM Grand, to up-and-coming independent halls like The Cromwell.
Some of the biggest names in entertainment can be found at casinos on the Strip, with acts ranging from Cirque de Soleil shows and big name music performers to Celine Dion's beloved residency at The Colosseum at Caesars Palace. For visitors looking for more intimate experiences, enjoy comedy or magic shows at one of the many resort theaters or lounges featuring local favorites.
Additionally, there are plenty of lounge appearances from both rising stars and classic all-stars like Journey frontman Steve Miller performing regularly alongside master drummers from all over the world. If you're looking for something offbeat or different, we recommend checking out some of Vegas' legendary dive bars located around downtown, such as Fremont Street's Beauty Bar. Gamble or not, it's worth visiting any of these top casinos for their unique architecture alone.
Shows
A must-see in Vegas is the dazzling collection of shows that make up its nightlife culture. Las Vegas offers a wide selection of entertainment for all type of vacationers. Whether you prefer to attend a star-studded concert or laugh along with side-splitting comedy, the city has you covered.
Some great shows that appeal to many travelers include:
"Le Reve – The Dream" at Wynn Las Vegas, where swimmers and acrobats provide visually stunning performances straight from your wildest dreams.
"Mystere" at Treasure Island is a remarkable production from Cirque Du Soleil renowned for fantastic artistry and daredevil stunts.
"Penn & Teller" provides an evening full of magic and comedy that keeps the audience laughing throughout their performance at The Rio Casino Hotel— this show will especially be enjoyed by the whole family together!
Other success stories include:
Blue Man Group known for its shock value;
Legends in Concert featuring impersonations of some of history's most admired singers like Elvis Presley and Madonna; and
Performances by world famous magicians Criss Angel Believe and David Copperfield specialized in illusion displays found at Luxor Casino.
Be sure to check out travel deals before booking in order to maximize your budget-friendly options.
Shopping
Las Vegas offers an abundance of shopping options, from boutique stores and souvenir shops to large department stores and malls. Whether you're looking for a unique souvenir or something more practical, Las Vegas has it all!
The Las Vegas Strip is home to some of the world's largest retail shopping centers, such as the Forum Shops at Caesars Palace, Miracle Mile Shops at Planet Hollywood Resort & Casino, Grand Canal Shoppes at The Venetian | The Palazzo, Fashion Show Mall and Town Square Las Vegas. These options provide everything from clothing and luxury goods to trinkets and novelty items.
Off the Strip, shoppers will find bargains at a host of outlet malls located in nearby Henderson and Primm. Here you'll find outlet versions of your favorite brands like Calvin Klein, Tommy Hilfiger, Nike Factory Store and many others. For everyday needs like groceries or sundries, head to Walmart Supercenter or Walmart Neighborhood Market for savings on hundreds of items.
Following local governing authority orders in response to the COVID-19 pandemic some shops may be closed temporarily or operating under modified hours – please contact the shop before your visit.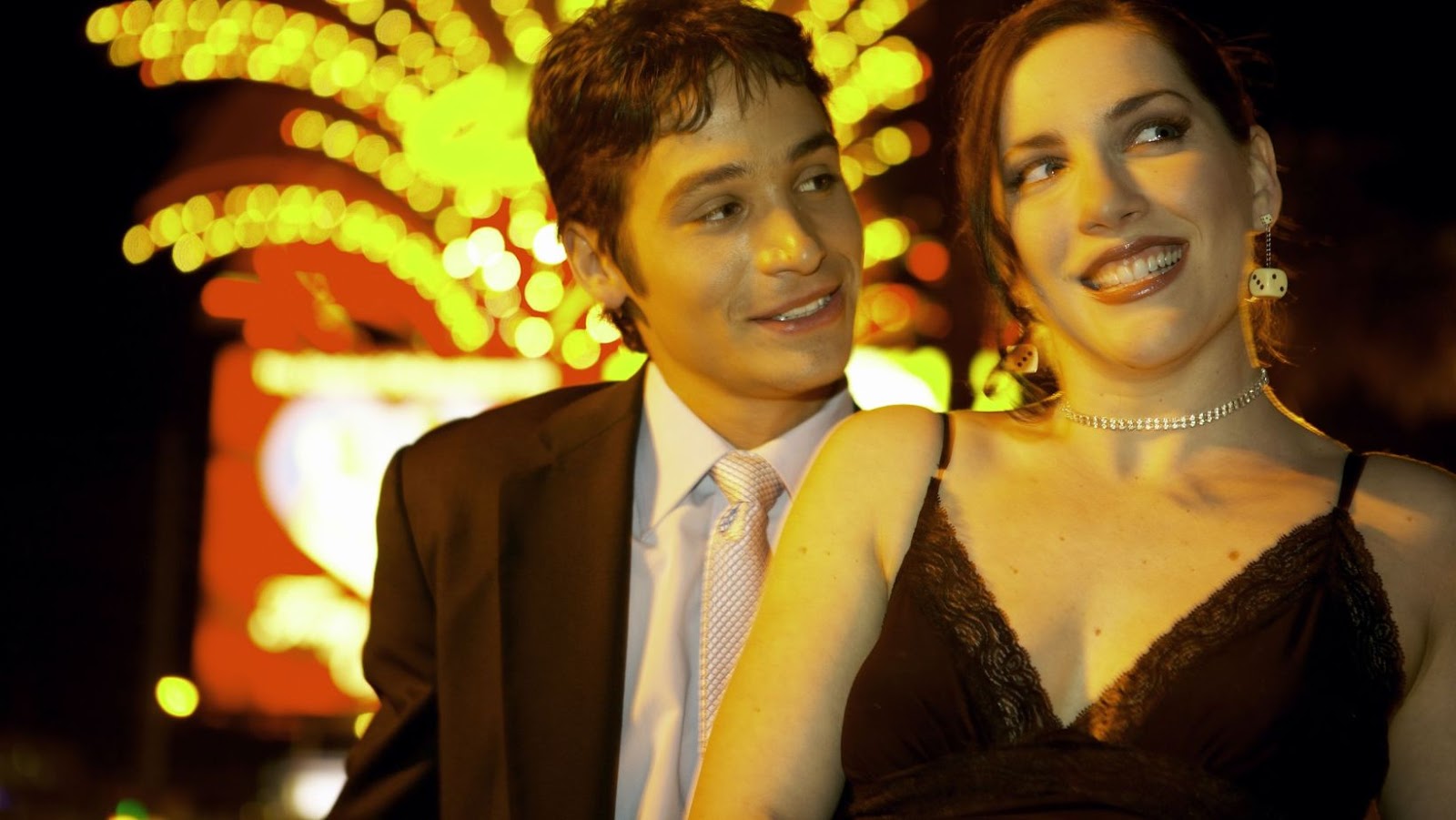 Restaurants
Las Vegas is home to some of the best dining experiences in the world, so it's no surprise that you won't go hungry while in town. With celebrity chefs like Gordon Ramsay, Guy Fieri and Giada De Laurentiis offering up high-end dishes and fabulous buffets, visiting here means never going without a great meal. Whether you fancy Asian cuisine, seafood from all over the world or just an old-fashioned American burger and shake, everyone will find something to satisfy their palate.
When looking for restaurants in Las Vegas, it's important to know what exactly you want out of your experience. Do you want to spend a romantic evening with fine dining and atmosphere? Are you looking for a place to take your family or a casual spot just for drinks? Make sure you pick one that matches your expectations as well as your budget before making a reservation! Here is a selection of some of the best places to eat while in town:
Fine Dining: Joel Robuchon (French cuisine), Craftsteak (modern steakhouse), Mizumi (Japanese/sushi)
Casual Dining: Bobby's Burger Palace (burgers & shakes), Holsteins Shakes & Buns (gourmet burgers), Yardbird Southern Table & Bar (Southern comfort food)
Buffets: Bacchanal Buffet at Caesars Palace (all-you-can-eat international cuisine), Wicked Spoon at The Cosmopolitan Hotel (contemporary buffet)
Celebrity Chefs: Gordon Ramsay Steak at Paris Las Vegas (British steaks), Hell's Kitchen at Caesars Palace (American fare).
Local Area
Las Vegas, Nevada is an exciting city located in the Mojave Desert and is known for its vibrant nightlife, shopping, and entertainment. With nearby attractions like the Grand Canyon, Hoover Dam, and Red Rock Canyon, there is plenty to explore if you plan on making a trip to the area. In order to get the most out of your trip, it is important to take the time to plan out your stay in Las Vegas.
Here, we will discuss the different areas of Las Vegas and the surrounding area to help you make the most of your trip:
Exploring the Nightlife
Shopping
Visiting Local Attractions
How Far Is Las Vegas, Nevada?
Las Vegas is a large city, located in the Mojave Desert of Nevada in the United States. It lies within Clark County, the most populated county in the state of Nevada. As it is situated near many other cities, knowing the distance from Las Vegas to other cities can help you plan your travels. Here is a list of popular destinations and their approximate distances from Las Vegas.
Los Angeles, California: 277 miles
San Diego, California: 267 miles
Phoenix, Arizona: 241 miles
Grand Canyon Village, Arizona: 240 miles
Albuquerque, New Mexico: 450 miles
Denver, Colorado: 707 miles
Salt Lake City, Utah: 515 miles
San Francisco Bay Area (Oakland), California: 521 miles
Weather
Las Vegas is well-known for its hot, dry climate, with an average of 294 sunny days a year. During the summer months (June–August), temperatures average from the mid-90s to 108 degrees Fahrenheit in the day and may cool down slightly at night. To avoid the hottest days you may wish to plan your trip between late March and May or September through November. Temperatures in these months usually reach around 80-85 degrees Fahrenheit during the day, with evenings around 65-70 degrees Fahrenheit depending on wind conditions.
Las Vegas experiences little rain throughout the year—the annual rainfall averages a scant 4 inches—and when it does arrive it arrives suddenly. Storms typically pass by quickly. Humidity is generally low due to Las Vegas' desert location, however increased humidity can occur when moisture is pulled up during strong thunderstorms.
It's important to come prepared for any weather eventuality so you can make the most of your visit regardless of season or temperature. Appropriate attire includes sun protection such as hats and sunscreen, light clothing such as shorts and t-shirts during warmer months, comfortable shoes for walking during sightseeing tours, and coats or jackets for cooler evenings or air conditioned casinos and hotels.
Safety
Visitors to Las Vegas can help ensure their personal safety by following a few simple guidelines. When out and about in the city, always be aware of your surroundings and stay in well-lit, populated areas at night. Avoid carrying large amounts of cash or leaving valuables unattended in public places.
In order to protect yourself financially, it is recommended that you obtain travel insurance before booking your trip. Always research a company before doing business with them and avoid using cash advances on credit cards whenever possible. Utilize the hotel safe for storing valuables instead of your room safe or the furniture safe – both are vulnerable to theft if not properly secured with a passcode known only to you.
It is advised that visitors exercise caution when dealing with strangers and do not leave themselves vulnerable to potential scams or dangerous situations due to intoxication or substance abuse. If you feel unsafe at any time during your trip take appropriate steps such as:
Seeking out help from trusted sources like hotel personnel or local law enforcement or security personnel.
Budgeting
Before planning a trip to Las Vegas, Nevada, it is important to consider your budget. There are plenty of things to do in Las Vegas so it is important to determine how much you can spend on travel, accommodations, entertainment, food and activities. Additionally, it is useful to assess how far you are willing to travel. This will help you decide which airport to fly into, as well as help you plan the cost of transportation to and from the airport.
Estimate Travel Costs
Taking a trip to Las Vegas can be expensive depending on when and where you go, but there are ways to keep your costs within your budget. It's important to estimate all of your potential expenses ahead of time so that you know exactly how much money you need for your trip.
When calculating the cost of your trip, it's essential to consider the following:
Airfare
Car rental or train tickets
Hotel accommodations
Meals
Entertainment
Incidentals
To get an idea of how much each category will cost, do some online research about prices for services in Las Vegas.
The largest portion of the budget is typically going to be the hotel room cost. Consider all the amenities before picking a hotel; if certain features are important to you (such as WiFi or pool access), they may add additional charges that could affect your total costs.
Once everything is booked and planned out, think seriously about setting aside extra money in case any unforeseen expenses come up while you're away—better safe than sorry!
Here are a few simple guidelines to help you plan ahead and enjoy a worry-free trip to Las Vegas:
Estimate all of your potential expenses ahead of time.
Do some research about prices for services in Las Vegas.
Consider all the amenities before picking a hotel.
Set aside extra money in case any unforeseen expenses come up.
Good luck!
Research Discounts and Deals
When creating a travel budget for your trip to Las Vegas, it is important to research discounts and deals that you may be able to take advantage of. This can help ensure you are getting the most bang for your buck.
There are many ways to save money when traveling, from taking advantage of special deals at hotels and restaurants to researching promotional codes online. Many airlines and travel companies have promos and coupons designed specifically for Vegas travelers. It is also worth checking local newspapers or magazines for "special on" ads and other promotions.
A great way to stretch your budget further when traveling is to look into package deals, which combine discounts on flights, accommodation, activities, and dining in one convenient bundle. Bundled packages can include all-inclusive resorts with flights included in their fee as well as other discounted destination packages that incorporate fully customized experiences tailored just for you! Package deals may also include early booking discounts or special offers like free night vouchers or bonus point rewards.
Research discount codes and special offers ahead of time.
Take advantage of special deals at hotels and restaurants.
Look into package deals for flights, accommodation, activities, and dining.
Doing your research ahead of time regarding discount codes and special offers can go a long way towards reducing your expenses on a trip to Las Vegas. Making use of these savings options will allow you to stretch your budget further so that you can enjoy all the entertainment and excitement that Las Vegas has to offer!
Plan For Unexpected Expenses
When budgeting for a trip, it's important to plan ahead for unexpected expenses. Las Vegas is full of attractions that can quickly eat through your travel budget if you're not careful. Try to set aside at least 15-20% of your total travel budget for any unplanned costs that you might encounter while on vacation.
Unexpected costs can include everything from meals and shopping to special activities or entertainment shows. It may be hard to remember all the possible cost categories when making plans in advance, so try to make sure you leave some extra room in the budget anyway – just in case! Additionally, bringing cash on-hand can prove handy when unexpected situations arise.
Budgeting for any kind of vacation requires careful consideration of your spending habits and financial capabilities. Don't let yourself get too caught up in planning out every last detail that when you finally make it to Las Vegas, you don't have any money left for what's actually important: