Planning Your Trip
Visiting the Grand Canyon is a once in a lifetime experience that is worth the effort it takes to plan the trip. Even though it is approximately 430 miles from Los Angeles, there are various routes to explore, as well as plenty of activities to enjoy when you arrive. Before you set out on your journey, it is important to have a plan. In this article, we will discuss the different ways to plan your trip to the Grand Canyon from Los Angeles.
How Far Is the Grand Canyon From Los Angeles?
Traveling to the Grand Canyon from Los Angeles is a journey of over 400 miles. Depending on the route you take, you may encounter varying degrees of terrain, including highways, country roads, and city streets. The estimated travel time by car is approximately six and a half hours. Those who choose to fly can expect the same distance to be covered in about an hour and a half, including all driving time both to and from airports.
In order to better estimate how long your trip will take, consider taking into account factors such as elevation changes in the terrain, road or flight construction delays, personal speed limits or breaks along the way and any other unanticipated events that may affect your transit times. Doing so can help ensure that you get the most out of your journey and enjoy your visit to one of America's most impressive natural wonders!
Research the Best Route
One of the most important parts of planning a trip is researching the best route. Depending on your mode of transportation and where you are traveling to, there can be many routes available.
For example, if you are traveling a short distance by car it is recommended to research alternate routes that may offer less traffic or tolls in order to save time and money. Alternatively, if you are traveling a long distance by plane it may be beneficial to compare costs for different airlines or times of day in order to find the best price.
No matter what mode of transportation you choose for your trip, it is important to do some research beforehand in order to avoid delays, save money and make sure your journey is as enjoyable as possible. Researching the available routes before making a final decision can also guarantee that your Trip fulfills all of your needs.
Book Flights or Other Transportation
When planning your trip from Los Angeles to the Grand Canyon, sorting out your transportation is an important first step. Your choices may include flying, driving, taking a bus or train, riding with a friend (carpooling) or even booking a guided tour. Depending on where in Los Angeles you're starting and ending your trip, whichever method you choose will depend on the most convenient way to reach the destination.
Flying: If you're looking for quick and easy travel direct to the Grand Canyon, then flying might be the best option for you. There are commercial routes departing from major airports in Los Angeles that will get you directly to the Grand Canyon National Park Airport approximately 2-3 hours after take off. However flights can be quite expensive and usually require booking several months in advance of your trip due to limited availability and high demand during peak tourist season dates.
Driving: Whilst this may take longer than traveling by air, traveling by car allows for more flexibility in terms of stops and detours which may be important if you want to explore nearby attractions or landmarks along the way. It typically takes around 5-6 hours of driving time from Los Angeles when taking routes via I-40 West / I-17 North (or other highways). Planning ahead can help ensure that none of your stops take too long, ensuring that you spend less time on the road getting there — this also allows more time once at the destination! Services such as Waze (a navigation/route planning app) can offer useful information prior to setting off such as allotted times between destinations accounting for various factors such as traffic build up. It is also possible to rent cars prior to making your journey via various companies offering car rental services so make sure you shop around before committing!
Bus/Train: There are no direct train or bus services that go directly from Los Angeles all the way through Arizona until close proximity of Route 66 which passes close by Williams Arizona — when traveling via these means it may therefore be necessary for additional modes of transport once reaching Williams in order get into The Grand Canyon National Park itself although there are options available depending on which side/rim of The Grand Canyon visit (West/North) . Prior research should be done if considering public transport methods but please note routes taken via these tend to meander far off course resulting in much longer travel times than those taken by car.
Carpooling: Organizing a plan around pooling trips with friends has become increasingly popular amongst those who have pre-existing friendships and wanted to go out together so why not save money by collectively sharing the cost? Please bear in mind however that resources including gas etc may need to be purchased prior leaving — this could mean each party involved contributes towards these prior setting off adding extra costs not initially considered as part of physical road tripping visit (even though they will ultimately lessen overall sum paid). Carpooling requires good organization — assigning roles tasks efficiently in enabling swift departures once final stopping points have been reached allowing more time at destination itself! And range finder applications such as Splitwise are great tools helping friends & families stay organized budget expenses fairly across group members throughout duration o f whole stay disputing any disputes arising afterwards regarding money owed/not owed instantly without crumbling dynamics amongst travelers going away together!
Accommodation
When planning your trip to the Grand Canyon, finding the right accommodation is crucial. Whether you're looking for a hotel, cabin, or Airbnb, there are plenty of options to choose from. Consider the location of the accommodation, the amenities provided, the cost, and the size of the accommodation when making your decision. With some research, you'll be able to find the best accommodation for your trip.
Find Hotels Near the Grand Canyon
When you're planning your trip to the Grand Canyon, finding an ideal place to stay is key. There are several options for accommodation near the Grand Canyon depending on your budget and needs. From camping grounds and luxury resorts, to cabins and small hotels, there is something for everyone.
Camping Grounds: Campgrounds within close proximity of the Grand Canyon National Park can be a great option if you're looking for a more rustic experience. Many campgrounds offer amenities such as fire pits, picnic tables, BBQ grills and bathrooms with running water.
Luxury Resorts: For a more luxurious experience, you can choose from one of the several resorts located close to the national park with modern amenities like spas, fitness centers and fine dining options.
Cabins: For those wanting a cozy escape into nature without missing out on some modern comforts; cabins may be the perfect solution. Many cabins come complete with kitchens so you can cook your own meals or just opt for room service from nearby restaurants or lodges.
Small Hotels: If you're looking for an affordable but comfortable option near the park border this may be your best bet! These hotels offer comfortable beds with all necessary amenities such as WiFi and laundry services in certain cases — perfect if you're traveling with your family on a budget!
Look Into Camping Options
Camping near the Grand Canyon is a great way to reduce your accommodation costs and stay close to the action. There are two campgrounds within the park's boundaries – Mather Campground on the South Rim and North Rim Campground on the North Rim, plus numerous campgrounds in the Kaibab National Forest and other nearby areas.
Mather Campground is open year-round and offers over 300 sites (available on a first-come, first-served basis). Amenities at Mather include flush toilets, drinking water outside of winter months, accessible restrooms, laundry facilities, fire pits and picnic tables.
North Rim Campground is closed during winter due to dangerous conditions so make sure you plan accordingly if you decide to stay there. It also offers accessible restrooms, fire pits and picnic tables with amenities similar to those offered at Mather Campground.
There are several camping options outside of Grand Canyon National Park – from national forest campsites to RV parks – some of which can be booked in advance for extra convenience. Make sure you read up on each option's policies before making any reservations or purchases!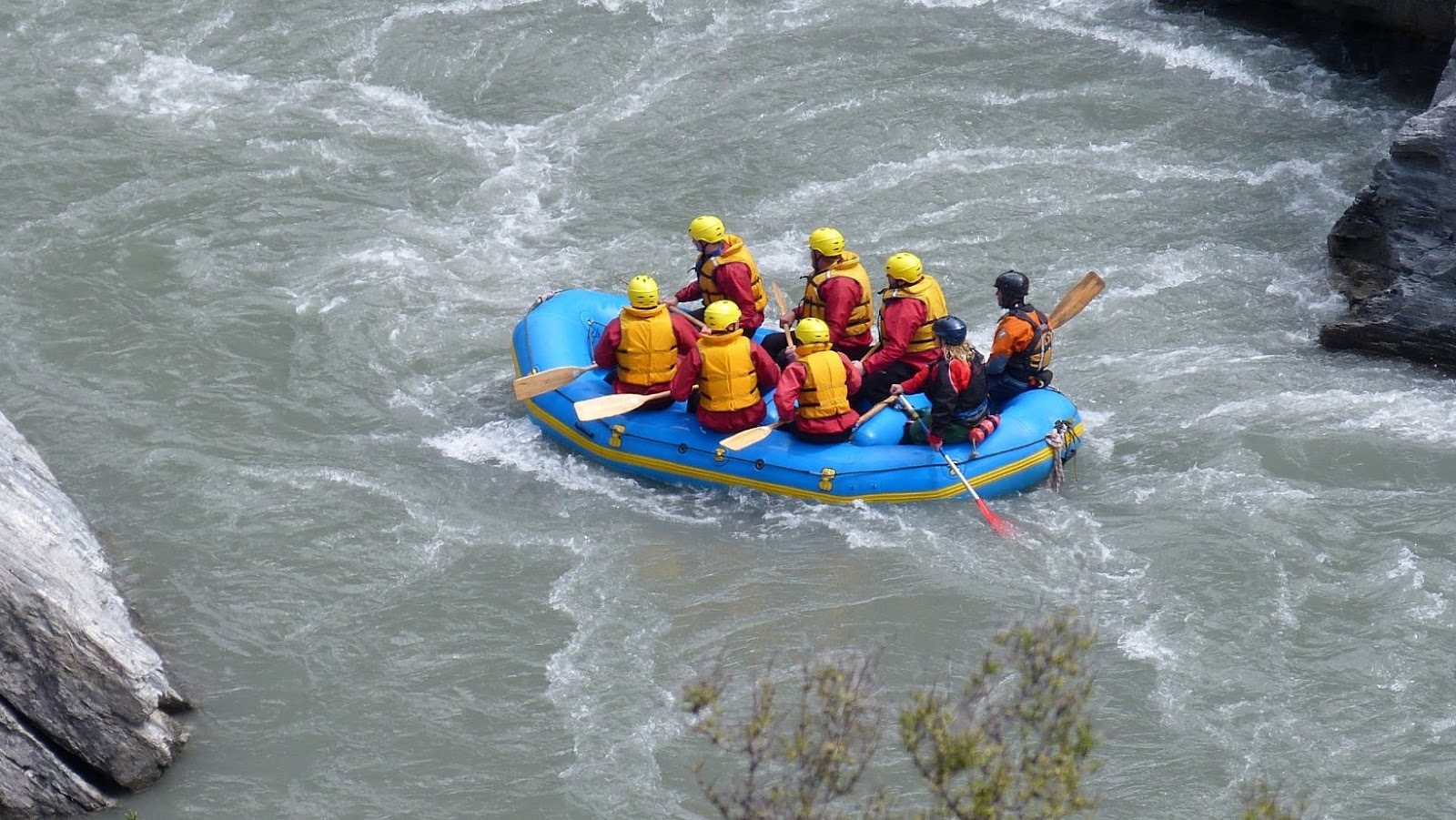 Activities
Now that you've made up your mind to visit the majestic Grand Canyon from Los Angeles, it's time to plan what activities you'll do while you're there. The Grand Canyon is roughly 420 miles or 675 kilometers away from Los Angeles, making it easily accessible for a road trip. Depending on your mode of transportation, you may want to plan out your trip as well as the activities you'll do there. Let's explore what activities you can do when you make the trek to the Grand Canyon from Los Angeles.
Explore the South Rim
The South Rim is the most visited part of Grand Canyon National Park and provides breathtaking views from the vistas, trails and viewpoints. From Los Angeles, the drive to Grand Canyon National Park can take between 7-10 hours and covers nearly 500 miles.
You can get up close and personal with some of North America's most stunning scenery, plus explore other attractions located throughout Arizona when you visit the South Rim. Sights to explore include Mather Point, Yavapai Point, Bright Angel Lodge, El Tovar Hotel, Hopi House and Trailview Overlook. Many visitors also choose to travel along Highway 64 to take in incredible views of Horseshoe Bend in Page or explore a variety of terrains at Havasu Falls.
Visitors who want more than just a quick trip through the canyon can opt for several scenic rides that allow you to absorb more of its beauty. The Grand Canyon Railroad departs daily from Williams Arizona to take passengers on a breathtaking 65-mile train ride. You can also take a journey by helicopter or mule ride down into the canyon for unique perspectives or experience an unforgettable sunset tour run by Papillon Grand Canyon Helicopters.
Take a Mule Ride
Take a unique and enjoyable journey through the Grand Canyon on the back of a friendly mule. This can be a particularly enjoyable experience for those who don't want to explore its depths on foot. Guides are fully certified, knowledgeable, and take their safety responsibilities seriously.
There are several types of mule rides offered within the canyon; depending upon the type of ride selected, you may cross over the Colorado River to experience panoramic views of layers of geology or traverse steep canyon walls beneath spectacular cliffs with stunning vistas at every turn. Rides vary from one hour to multiple hour-long trips that weave through narrow passages deep in the heart of Grand Canyon National Park with plenty of time for photos and wildlife spotting along the way.
Riders must be at least 8 years old, weigh under 200 lbs., and be comfortable on horseback or mules; riders with special needs will need to make prior arrangements regarding additional assistance. All riders must also wear helmets while riding; helmets may be provided if requested in advance. Dress appropriately — long pants are recommended — as is carrying a water bottle and wearing sunscreen in warmer months; remember that hats provide additional protection from harmful effects of high altitude sun exposure during your ride through meandering creek beds and across sunlit plateaus high above canyon walls!
Go On a Rafting Tour
Rafting tour guides can take you on an exciting and educational journey down Colorado and Little Colorado Rivers, giving you up-close views of the Grand Canyon and the challenging rapids. Offering both one- and two-day rafting trips, there's something for every level of experience. Most guides provide all essential equipment – including watercrafts, helmets, life vests and paddles – necessary to make your trip safe and enjoyable. Every trip will include a professional guide to not only help with navigation but also share insight into the canyon's history, geology and natural formations as well as potential wildlife sightings. When stretching your limits with a rafting tour at the Grand Canyon National Park, you'll certainly come away with unforgettable memories of your daring adventure!
Food and Drink
If you're planning your trip to the Grand Canyon from Los Angeles, food and drinks should be a priority. After all, you will want to make sure you have enough food and drinks to last you throughout your travel and during your exploration of the Grand Canyon. In this section, we'll be looking at how far the Grand Canyon is from Los Angeles, what kind of food and drinks you should be bringing, and where you can find them. With these tips, you can be sure that your trip to the Grand Canyon from Los Angeles will be a memorable adventure.
Find Local Restaurants
You'll want to sample the region's best flavors while you're visiting the Grand Canyon, so be sure to check out some of the local restaurants in the area. Whether you're looking for a lunch stop during your sightseeing adventure or a dinner out after a day of exploring, these restaurants have something to offer everyone.
In neighboring Flagstaff, Arizona and Tusayan near the canyon itself, food options vary from typical roadside fast-food diner fare up through upscale gourmet meals in an intimate atmosphere. If you have access to a car and some time off from your Grand Canyon tour schedule, consider venturing outside of Tusayan for world-class cuisine that makes for an eater's delight.
If you are looking for something casual, Denny's is located just outside of Flagstaff and serves up classic breakfast dishes as well as American lunch and dinner plates 24 hours daily. For those who don't need a sit-down meal but want quick amenities before heading back into town, Kaibab Pit Stop offers sandwiches, burgers and more along with souvenir T-shirts at their convenient spot in Grand Canyon Village.
Visitors will also find plenty of bigger dining chances closer by such as El Tovar Hotel dining room located inside Grand Canyon lodge on South Rim where they can enjoy American regional dishes in an exquisite setting with spectacular views alongside their grub. Another excellent option is Thunderbird Restaurant in nearby Tusayan which is home to certified Angus Beef steaks along with pork chops landed straight from the grill; plus there's even something special for executive vegans such as mango spring rolls and miso glazed brown rice bowls. Adventures seeking alternatives from traditional US fare should try Taj Mahal Restaurant which serves authentic Indian curries made with fresh ingredients served alongside heaping piles of naan bread for dipping.
Look Into Food Tours
One of the best ways to experience the culinary highlights of Los Angeles is by taking part in a guided food tour. Tours vary from ethnic neighborhoods, such as Chinatown or Little Tokyo, to specific cuisines like seafood or Mexican. Many tours also provide insider information about where to purchase premium ingredients for preparing meals during your stay in Los Angeles. Additionally, some tours provide deep insights into the food culture and history of the city. Food tours are a fantastic way to learn about the culinary traditions and delicious flavors of Los Angeles while tasting samples and exploring different neighborhoods in the city.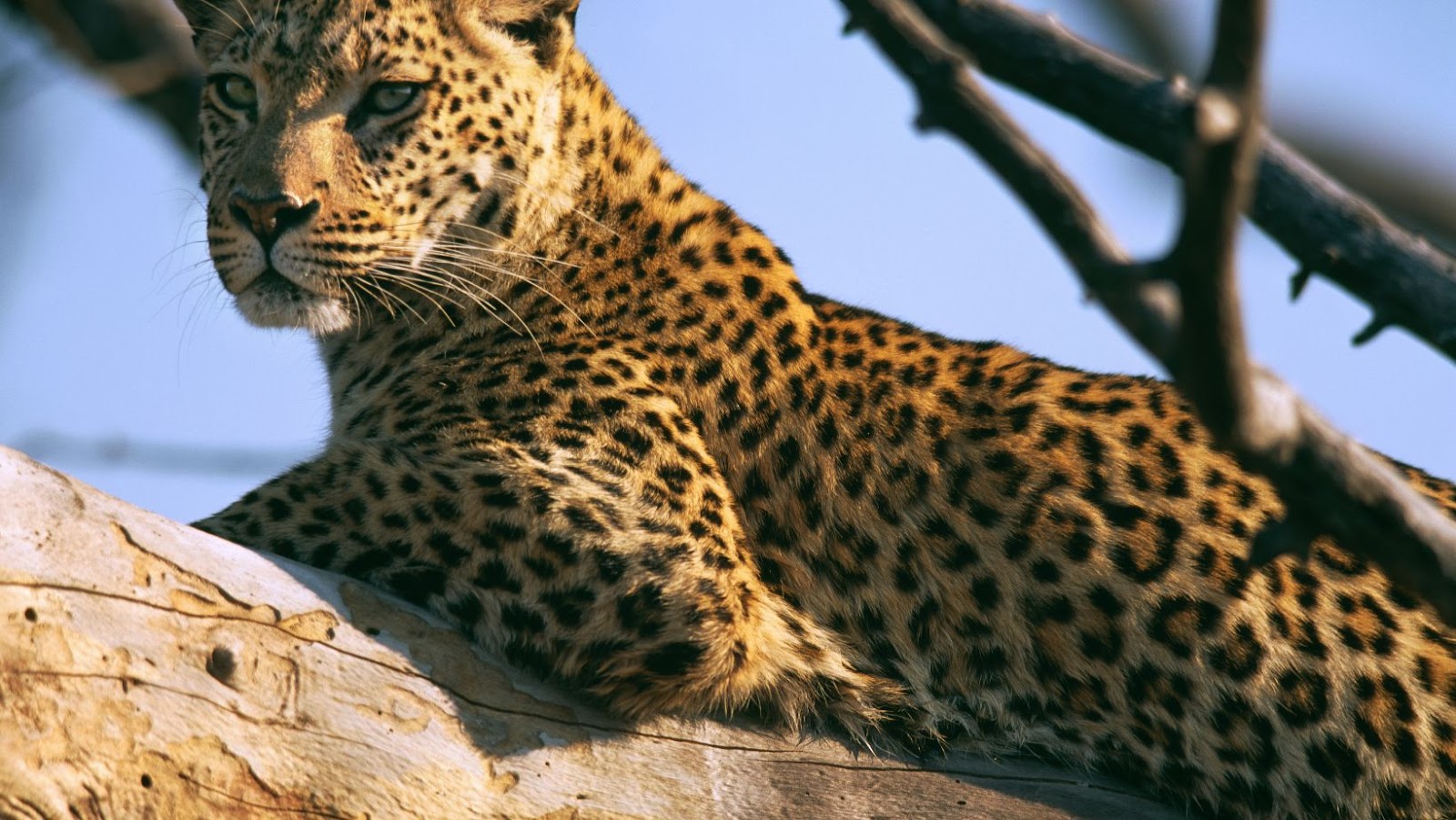 Safety
Before you start planning your trip to the Grand Canyon from Los Angeles, it's important to consider safety. Taking the right precautions can help ensure that your trip is enjoyable and you have a safe and comfortable journey. Let's take a look at some of the safety measures you should take before embarking on your adventure.
Read Up On Safety Tips
Before embarking on your trip to the Grand Canyon from Los Angeles, it is important to stay informed and read up on important safety tips. Doing so can ensure that you are as safe as possible during your excursion and don't put yourself at risk.
One of the most important tips for safety when visiting the Grand Canyon is to research road conditions before beginning your journey. Rental car companies and highway departments are excellent sources of information about road conditions in and around the Grand Canyon National Park area. Additionally, if taking a bus or tour group to the Grand Canyon, it is advisable to confirm if the group has taken any steps to ensure passenger safety.
It is also essential that Visitors adhere to all park regulations regarding attire, such as proper footwear for hiking. Always bring plenty of water, sunscreen, GPS (or digital mapping device), cell phone, flashlight (with extra batteries), first aid kit, a map of the area and even insect repellant! If you plan on visiting remote parts of the canyon it is also advised that visitors carry instructions on how to perform CPR or basic first aid in case there's an accident or injury while traveling in remote locations.
Pack the Right Supplies
While you may be excited to explore all the amazing sights the Grand Canyon has to offer, remember that it is important to plan ahead and pack the right supplies. You will need to bring provisions such as sunscreen, sunglasses and a hat. Also make sure you have plenty of water and some snacks with protein and carbohydrates for energy. If you intend to do any camping or backcountry hikes, consider bringing extra layers of clothing since temperatures can drop dramatically at night.
It is also crucial to wear shoes with good grip, especially if you plan on venturing off the beaten track. Make sure your garments are sturdy enough for outdoor activities as well. It is also recommended that you carry a fully-stocked first aid kit wherever you go in case of any mishaps or medical emergencies while exploring this natural wonder. Depending on the length of your stay, consider packing a map of the area in addition to taking note of local landmarks in case you get lost while exploring the vastness of the canyon's terrain. Depending upon where your journey takes you and how long it will take – ensure that your vehicles are well taken care off prior to embarking upon your travels for added safety measures!
Be Aware Of the Local Wildlife
One of the main attractions of the Grand Canyon is the diverse wildlife. Visitors should be aware that their presence can disrupt the natural cycle and fragility of the ecosystem. Animals are potentially dangerous, so observe wildlife from a distance and use common sense when camping, hiking, and trekking in areas where animals might be present.
Wildlife that may be spotted in the Grand Canyon include mountain lions, snakes, black bears, mule deer, elk, bighorn sheep and more. Additionally, visitors should remember to keep food stored in secure containers and out of reach from possible predators. The surrounding environment contains different types of cacti and foliage which can also cause potential harm if touched or been around for too long — wearing appropriate clothing is highly recommended at all times.
Hikers should remain aware of their surroundings since rattlesnakes and scorpions are found throughout some parts of the canyon; staying on marked paths reduces exposure to these creatures. Any encounter with a wild animal should not end in panic as they're most likely scared away by noise. Alligators have even been known to lurk in some areas near rivers or waterways — swimming is highly discouraged!
The Grand Canyon is an incredible experience that must still be enjoyed with precautionary measures for safety reasons. Familiarizing yourself with what areas to avoid or possibly passing through will help ensure a safe trip for everyone involved!