Accessories
The perfect gift for the man who travels in style is an accessory that expresses his personality and enhances his comfort. Whether it's a stylish leather dopp kit, a classic umbrella, or a wireless charger, accessories can provide convenience and style to any man on the go.
Let's take a look at some of the best gifts to give the man who loves to travel in style:
Gift Ideas For Men Who Travel
When it comes to travel accessories, having a good quality travel bag is essential for any jet-setter. Travel bags come in a variety of shapes, sizes, and designs to fit every traveler's needs. Whether it's for a weekend getaway or extended vacation abroad, having a good travel bag will make the journey more comfortable and convenient. Here are some of the best bags for the man who loves to travel in style:
Weekender bags – Perfect for short trips, weekender bags offer plenty of space to carry items like clothing and toiletries without being too bulky. They typically have compartments to help you stay organized and adjustable straps for comfortable carrying.
Duffle bags – Durable and stylish duffle bags are great for longer trips or carrying heavier items like souvenirs. Duffle bags typically have several zippered pockets on the outside as well as larger interior pockets that can be used to hold shoes or other larger items.
Backpacks – Backpacks are perfect when you want your hands free while traveling. Look for ones that have multiple compartments so you can easily organize all your essentials, adjustable straps so they comfortably fit your body type, and waterproof material if you're expecting rain or snow on your travels.
Tote Bags – Stylish and lightweight tote bags provide an elegant look while providing ample space for all different kinds of items – like books, notebooks, phones and wallets – perfectly fit inside small pockets within the bag so they're always within reach.
Luggage Tags
A personalized luggage tag is the perfect gift for any traveler. Whether they're jetting around the world or venturing out on a business trip, they'll appreciate their very own tag to help them recognize luggage– even at baggage claim! Make sure you purchase one that's non-removable, so that no one else can remove your information with ease.
Look for tags made of metal or plastic, and choose from a variety of contemporary designs and styles. Popular options include tassel tags, retro floral tags, and stainless steel tags. For those who want that extra-special touch, consider engraving luggage tags with initials or a custom text– making your gift their favorite addition to any travel ensemble!
Passport Holders
Passport holders are the perfect accessory for the globetrotter who wants to keep their documents and valuables secure. A good passport holder is durable and lightweight, designed to fit passport books up to 4.7″x3.8″ and keep them safe from moisture, dirt, or other damage.
The most stylish passport holders are crafted with luxurious materials that either hold a classic look or provide a distinctive edge. From genuine leather choices to geometric prints, there's something suited for every traveler's personal style preference.
Many passport holders also come with features such as:
Multiple card slots
ID slots
Cash pockets
Document compartments – allowing you to store all your accessories in one organized place when you're on the go!
There are a variety of colors available as well so that you can find the perfect passport holder for yourself or as a travel inspired gift for your favorite traveler.
Technology
Technology is a great gift idea for the man who loves to travel in style. With the latest tech gadgets, he can travel smarter and more comfortably. Whether its a new e-reader, a Bluetooth speaker, or a noise-canceling headset, there are plenty of great tech gifts that the traveler in your life will love.
Let's take a closer look at some of the best tech gifts you can buy for the man who loves to travel:

Noise-Canceling Headphones
Noise-canceling headphones are the perfect gift for a man with an eye for technology. This type of headphone uses a microphone to detect outside sound and then creates its own sound waves to cancel out the noise. The result is crystal-clear audio, free from background sounds – perfect for listening to music while traveling on planes, trains and coaches, or focusing on work in noisy environments.
When shopping for noise-canceling headphones, look out for features like dual-mode noise cancellation (for maximum sound reduction) and built-in Bluetooth technology (for skipping songs without touching your device). Additionally, select models come with richer bass response – perfect if your giftee likes to listen to bass-heavy music or podcasts. Battery life is also key – choose a pair of headphones with an extended battery life so you can use them as long as possible when traveling.
No matter what style you're looking for or what type of technology your guy prefers, you'll find plenty of options on the market that are sure to suit his needs and lifestyle without breaking the bank.
Portable Chargers
These days, most of us rely heavily on our mobile devices while we're traveling, but it can be hard to keep them powered up when away from an outlet. That's where portable chargers come in. Portable chargers are compact devices that feature a battery and a USB port so you can charge your device on-the-go. There are many different types available, each with varying capacity and power output – making it easy to find the perfect charger no matter the size or type of device you need to recharge.
When shopping for a portable charger, you'll want to consider factors such as its battery capacity (measured in mAh), weight, size, pass through charging and charging speed. You'll also want to consider any special features such as being able to charge multiple devices simultaneously, having a built-in flashlight or including an AC adapter for wall charging.
For the man who loves his gadgets as much as he loves his wanderlust lifestyle – a portable charger is the optimal gift choice. Not only can he keep his gadgets powered up for all of his adventures but he'll never have to worry about lugging around heavy power banks either!
Travel-Sized Speakers
Travel-sized speakers are an ideal gift for the man who loves to travel in style. Designed to make your journey easier, travel-sized speakers are the perfect way to show him you care. Portable and lightweight, these speakers can fit inside any bag or pocket, allowing him to take his favorite tunes with him wherever he goes.
With various brands offering a range of features such as waterproofing and wireless charging, there's a wide variety of options to fit his every need. What's more, many high-quality travel-sized speakers now offer simple Bluetooth pairing and NFC technology for seamless integration with Bluetooth-enabled devices for effortless personal music listening. Whatever your budget or lifestyle, these pocket-packs of power will help bring the party along with him wherever he goes!
Clothing
If the man you are shopping for is always on the go, you may want to consider purchasing stylish clothing items for him. Whether he's traveling for business or pleasure, there are many fashionable items he can take with him that will keep him looking sharp and stylish, no matter where he may be.
From shoes to jackets and accessories, there are plenty of great gift ideas you can choose from:
Shoes
Jackets
Accessories
Jackets
Taking a trip can call for a variety of clothing, but one essential item is a good jacket. Depending on the weather and location, you may need to bring along some extra layers to keep you comfortable. Whether it's lightweight on chilly days or heavier for harsher climates, jackets are an important part of any travel wardrobe.
Travelers should also look out for features like breathability, water-resistance and ultra-lightweight insulation when purchasing jackets. Here are some of the best styles for traveling:
Softshell Jackets: These popular lightweight and flexible jackets come in a variety of materials like nylon and polyester, so they offer good mobility without sacrificing protection from the elements. They have a unique fabric construction that provides wind protection with improved breathability, so you don't have to worry about working up too much of a sweat on your adventures.
Rain Jackets: A waterproof exterior combined with lightweight inner fabric makes these jackets ideal for keeping out moisture during wet conditions. Look out for pit zips which allow increased airflow in warm climates, as well as adjustable hoods which help block wind from entering through the neck area.
Down Jackets: If style is at the top of your priority list while traveling, then down Jackets are a great addition to any wardrobe. They provide excellent insulation making them suitable even in cold weather conditions, while their plush designs offer fashionable protection if you find yourself caught in rain or snowstorms. The lightweight construction also makes these jackets easy to fit into small spaces when packing or storing them away while not in use.
Scarves
Scarves are a versatile item of clothing and make great gifts for men who love to travel in style. Lightweight, warm, and stylish, they are a must-have item for any man's wardrobe.
Silk scarves offer a sophisticated look that is perfect for any occasion. Choose from an array of colors to match his outfits or go bold with a classic design like stripes or paisley prints. Lightweight silk also makes them comfortable to wear in nearly any climate or weather condition.
Cashmere scarves are luxurious and keep him warm on the coldest of days. Rich colors like navy blue or charcoal gray add sophistication to any outfit, and cashmere fabrics provide supremely soft comfort. Cashmere is an ideal fabric to look for when shopping for a scarf that he can wear day after day on his travels.
Wool scarves keep him cozy throughout the year, especially during chilly winter days when he's on the go. Various shades of black, brown, tan and navy will match nearly any ensemble he might be wearing as he's wandering around looking for adventures at home or abroad. He can also accessorize with plaids and herringbone patterns that are sure to show off his classy style wherever he goes!
Shoes
Shoes are a must-have item for any traveler because they can make or break an outfit. Good quality shoes will ensure comfort and style, so finding the right ones can be a daunting task.
Start with classic cultural styles like men's penny loafers or dress boots, which will never go out of style. Another option is the desert boot, which is perfect for casual nights out or day trips. For formal affairs, consider investing in a trusty pair of black lace-up Oxfords or Derbys that will add sophistication to any outfit. Lastly, don't forget about sneakers – functional and comfortable shoes are great for long trips on public transportation systems or sightseeing adventures in new cities.
Personal Care
Every man loves to travel in style, so why not give him something that makes his trips more enjoyable? Personal care items make great gift ideas for men who travel, as they allow them to look and feel their best no matter where they go. Whether it's a sturdy and stylish toiletry bag, a high-quality razor, or a luxe skincare set, find something special that will make his travels more comfortable and enjoyable.
Toiletry Bags
Having an organized and stylish toiletry bag as you travel is essential for all the men out there who just don't have time to deal with a mess of bottles and lotions in their suitcases. A good toiletry bag not only allows you to hold all of your hygiene items, but it can also give you a professional, polished look for any business occasion. Toiletry bags have become increasingly popular as gentlemen are finding more stylish other designs on the market.
Some styles of toiletry bags that can quickly spruce up your appearance include those of vintage designs inspired by classic leather briefcases and briefcase-style duffels with an inside zipper pouch; they are usually made from luxury materials like soft leather, canvas or even quilted fabrics. For those wanting a modern look, roll-up style versions with easy access pockets and straps work great—not to mention they double as a reliable washbag too!
For long trips, compact hanging toilettes are available with roomy pockets designed to keep all your toiletries in place while saving space in your luggage. Designer waterproof nylon or leather options make perfect gifts for the traveler in your life who want storage plus substance. Consider personalization such as faux monograms or initials embroidered on the bag for added style—cheers!
Travel-Sized Toiletries
When it comes to packing for a trip, having the perfect size toiletries can make all the difference. The man in your life who loves to travel in style needs a set of travel-sized toiletries he can depend on, from his head-to-toe essentials like shampoo and body wash to optional items like a toothbrush and deodorant. Here are some great ideas that make excellent gifts:
Shampoo and body wash: Look for miniature bottles of shampoo and body wash specially designed for travelers. Some products even come in multi-packs, making it easy to bring more than one type of product without taking up much space.
Toothbrush and toothpaste: Select a two-in-one toothbrush/toothpaste combo unit or buy separate containers so he can fill them up each morning with his favorite brand. He'll love having his go-to dental essentials at hand during trips.
Shave kit: Give him the gift of convenience with a travel shave kit that includes all of his must-have items packed into one handy package. It might just be the coolest item in his Dopp kit!
Deodorant: Toss a mini deodorant or stick into his bag so he's ready to go after long hours on the road or plane. There are several brands available specifically made for travel purposes – some good brands include Gillette, Dove, Old Spice, Degree MotionSense, Nivea Men Active Clean, Suave Men Active 3 in 1 Cleanser & Conditioner, Aveeno Active Naturals Men's Shower Gel & Deodorant Stick Combo Pack and AXE Antiperspirant Deodorants For Men among others.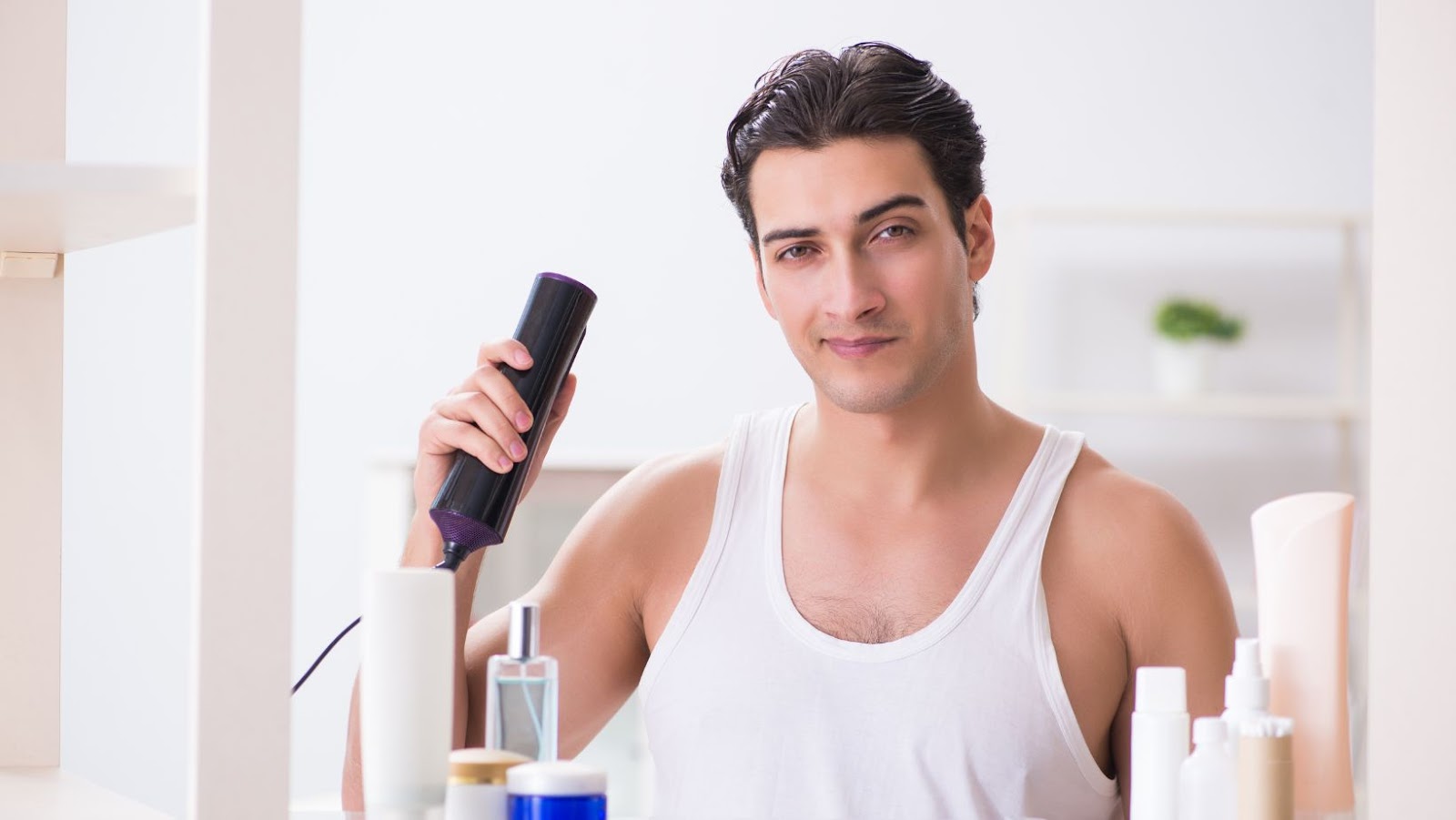 Grooming Kits
A grooming kit is a great gift for the man who likes to maintain his appearance with style when traveling. It includes all the essential items needed—from hair and skin care products to shave razors and shaving cream—in a compact travel case that fits perfectly in briefcases, backpacks for carry-ons.
Besides the usual items—shaving cream, razor, and other shaving accessories—there are lots of products available that are specifically designed for traveling. These products include facial moisturizers and cleansers in travel-size containers, exfoliants such as masks and scrubs, lip balms and hair care items such as styling creams, pomades and gels. With so many options to choose from, you can create a personalized kit that is perfect for your man's specific needs.
Other great additions to a grooming kit may include:
teeth whitening strips or electric toothbrushes;
flossing tools;
face masks;
makeup removers;
sunscreen;
eye creams;
nail clippers;
beard oils or grooming elixirs.
Choose based on your man's needs – waterproof sunscreens for beach trips, special toothpastes for extended stays abroad – but also think about practicality when you shop: pick lightweight items whenever possible as it could make a huge difference in packing efficiency! Finally, don't forget about packaging: opt for small tins or boxes if you want something more aesthetically pleasing than typical airline amenity kits!
Experiences
If your man loves to travel and explore, giving them experiences can be a great option! Experiences create long lasting memories and can be an excellent way to indulge your man's passion for travel. From a day at the spa to a hot air balloon ride, there are a variety of experiences that you can choose to surprise him with. Let's explore some of the best experiences you can gift to the man who loves to travel:
Sightseeing Tours
Sightseeing tours give travelers a chance to explore different cities and cultures while still feeling the security of an organized expedition. With sightseeing tours, vacationers can select their travel style based on adventure, luxury, or budget as well as by geographical region or theme. Experiences may include classic tourist destinations such as Eiffel Tower or Buckingham Palace to off-the-beaten-path adventures like surfing lessons in Maui or exploring the ruins of Machu Picchu.
Sightseeing tours offer the convenience of organized transportation and accommodations plus the knowledge of experienced tour guides who keep your group safe and informed along the way. Travelers should do some research ahead of time to be sure they select an experience that is tailored to their individual interests and desired pace. But with so many options available it's easy to find a tour that can provide unforgettable experiences while leaving plenty of free time for exploration.
Hot Air Balloon Rides
Though it may seem like a truly thrilling adventure, for the discerning and relaxed gentlemen, taking a hot air balloon ride is an extraordinary way to take in some breathtaking scenery and memorable moments with loved ones. Experiences such as these offer so much more than a material gift. What's even better is that these types of experiences are often offered as packages consisting of thrilling rides, gourmet meals and accommodation; perfect for the man who loves to travel in style!
Before you take off in your hot air balloon, be sure to familiarize yourself with the safety regulations and follow the instructions provided. Once up in the sky, you will see that the view below is spectacular! If you have friends or family joining you on your flight, it may also help set up a camera with time lapse settings so that they can capture some amazing photographs during your journey.
The gift of travel via hot air balloon also provides opportunities to get outside your comfort zone while enjoying manageable thrills within safe boundaries. With expert pilots at hand who know just when and how high to go depending on conditions, this unique type of experience makes for an unforgettable adventure for all involved!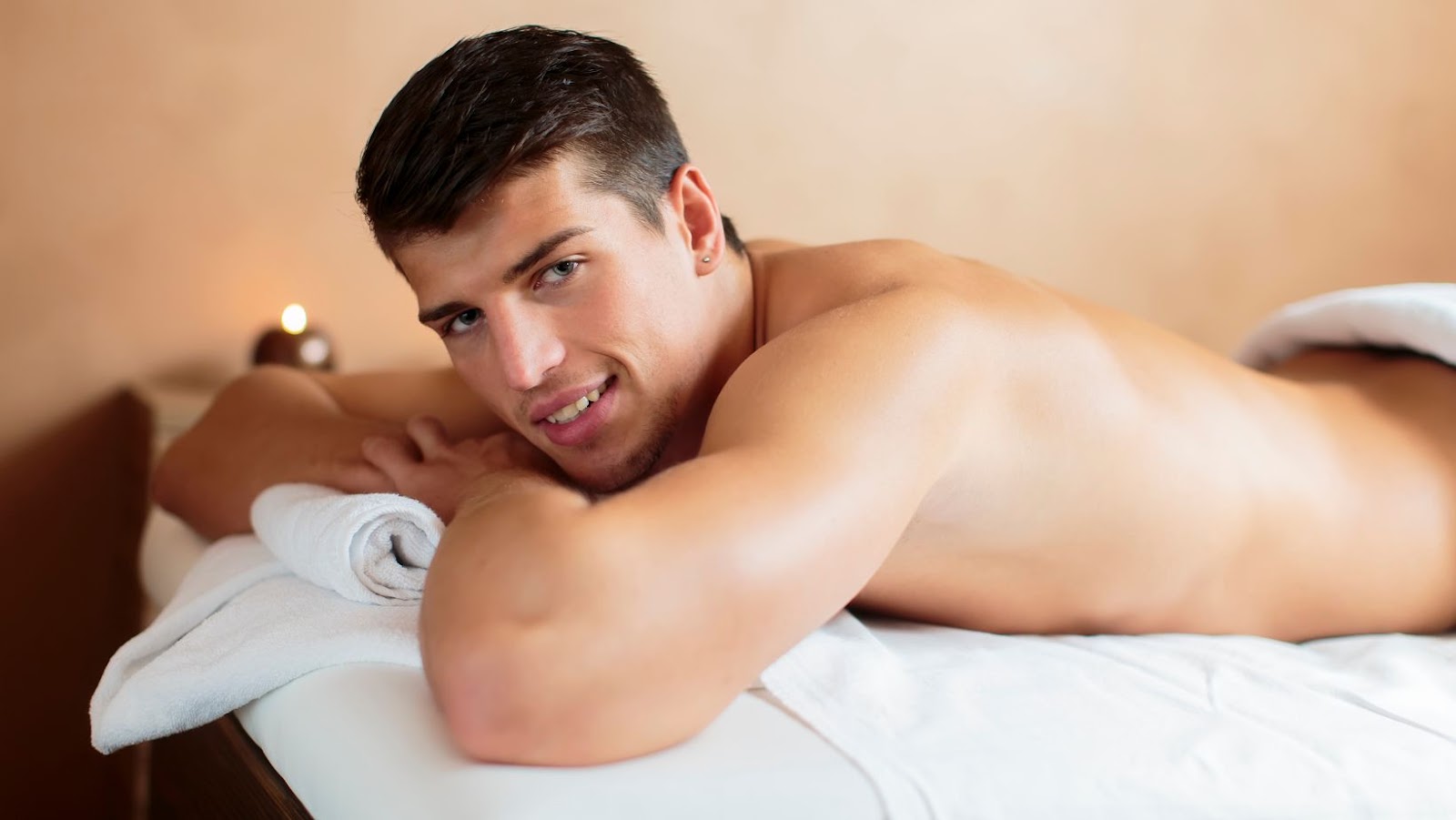 Luxury Spa Treatments
Give the man who loves to travel in style the gift of a luxury spa experience. Thanks to an ever-increasing range of wellness retreats, spas and luxury spa treatments, he can choose from a variety of experiences that will leave him relaxed and refreshed.
From full body massages featuring healing oils, to hammam steam baths complete with steamed towels and skin exfoliation treatments, there's something for every man who wants a luxurious experience. He can also relax in hot tubs and jacuzzis or enjoy heated stone massages. Many spas also offer luxurious facials that nourish the skin and provide deep hydration.
No matter what type of experience he desires, he'll find plenty of relaxing activities to choose from such as:
Foot soaks
Saunas
Mud wraps
Be sure you purchase a gift certificate in advance so he can arrange his own treatment at his convenience!